Untitled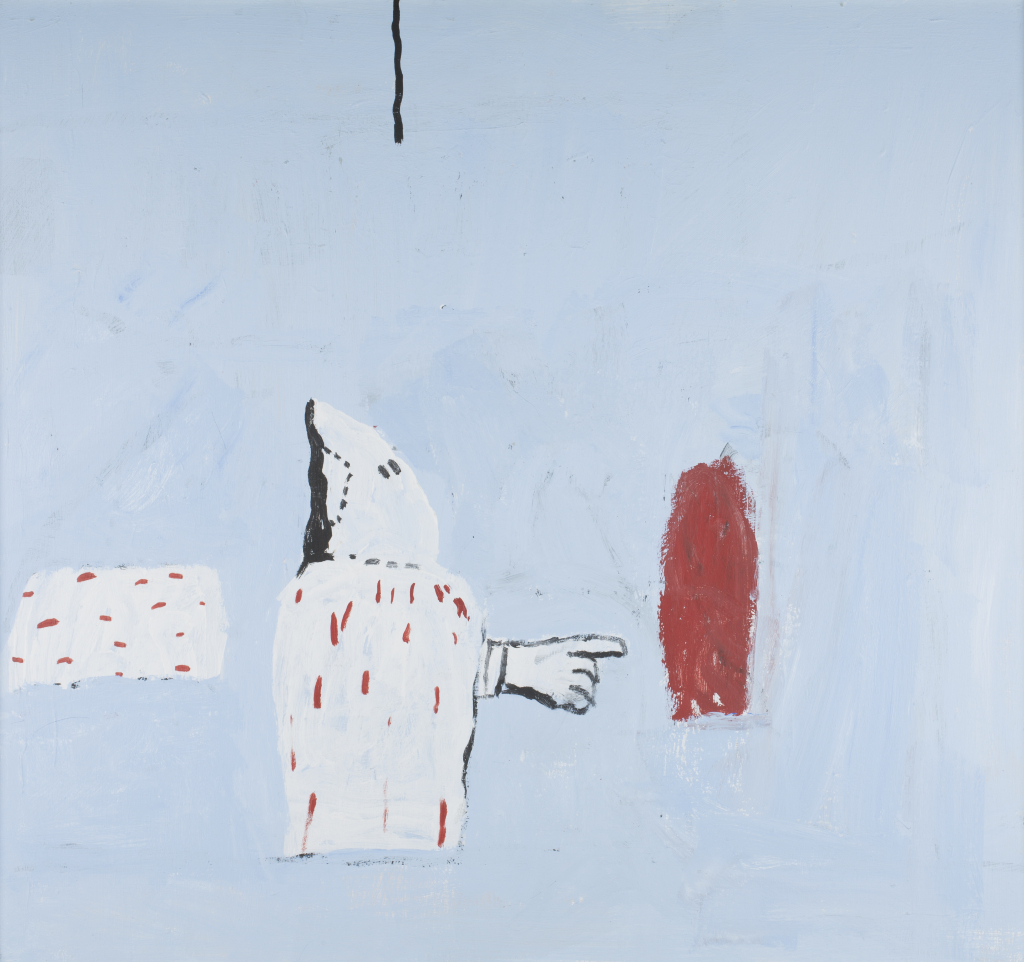 Philip Guston, Untitled, 1969, acrylic on panel, Bequest of Musa Guston, © unknown, research required, 92.9
This work is not currently on view.
Title

Untitled

Artist

Date

1969

Medium

acrylic on panel

Dimensions (H x W x D)

30 in x 32 in

Inscriptions & Markings

signature/maker's mark: none

Collection Area

Modern and Contemporary Art

Category

Paintings

Object Type

painting

Culture

American

Credit Line

Bequest of Musa Guston

Accession Number

92.9

Copyright

© unknown, research required

Terms
The stark imagery in this painting reveals an artist at a crossroads. Philip Guston began his artistic career creating work steeped in social commentary. He depicted men in masks and hooded robes; the young artist was haunted by the strident activity of the Ku Klux Klan in Los Angeles when he was growing up during the 1920s and 1930s. Much later, after decades of making abstract paintings, Guston returned to figuration. This work dates to that transitional time when hooded figures began to reappear in his compositions. Guston recalled:

"When the 1960s came along I was feeling split, schizophrenic. The war [in Vietnam], what was happening in America, the brutality of the world. What kind of man am I, sitting at home, reading magazines, going into a frustrated fury about everything—and then going into my studio to adjust a red to a blue. I thought there must be some way I could do something about it. I knew ahead of me a road was laying. A very crude, inchoate road …"

Guston did not think of himself as a political artist, though he was strongly influenced by Max Beckmann who fled Nazi Germany, finally settling in the United States after World War II. Beckmann was highly critical of politics and society in his expressionist paintings. Both men used their art to communicate the harsh violence they experienced and did not retreat from representing difficult subjects.