Approximately 17 of 41 Sperm Whales that Beached and Subsequently Died, Florence, Oregon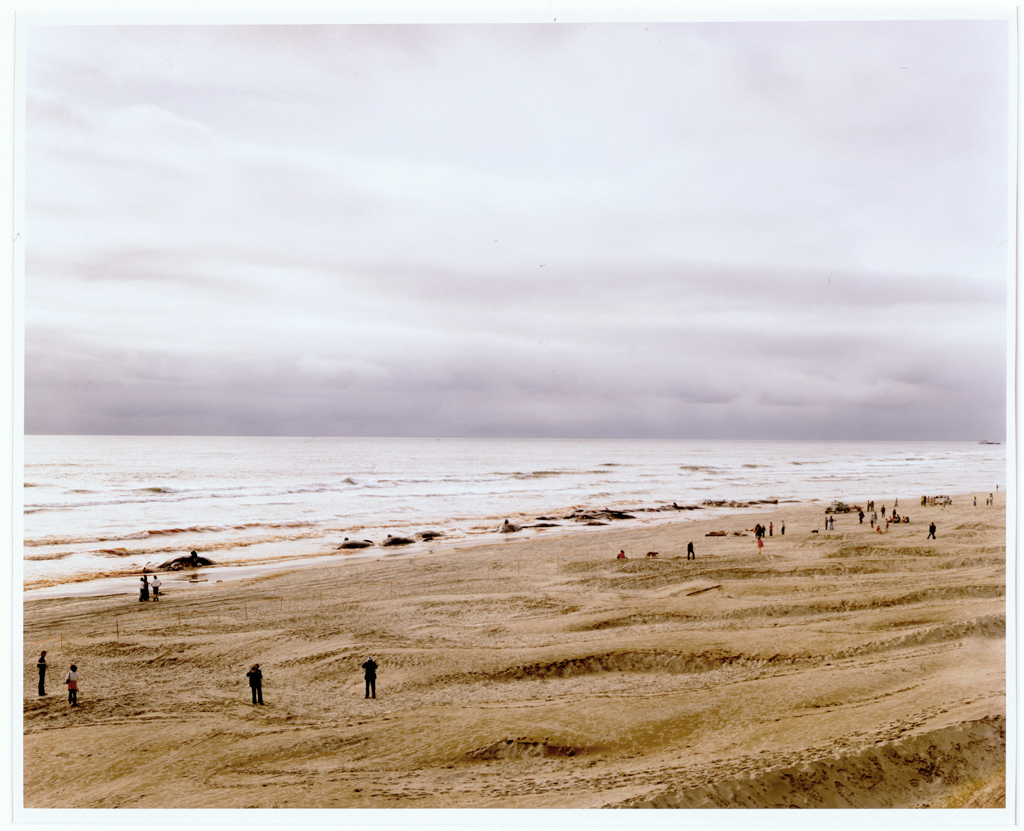 Joel Sternfeld, Approximately 17 of 41 Sperm Whales that Beached and Subsequently Died, Florence, Oregon, 1979, chromogenic print, Gift of Elizabeth A. Swindells, © Joel Sternfeld, 92.208
This work is not currently on view.
Title

Approximately 17 of 41 Sperm Whales that Beached and Subsequently Died, Florence, Oregon

Artist

Date

1979

Medium

chromogenic print

Edition

17/100

Dimensions (H x W x D)

image: 15 15/16 in x 20 in; sheet: 19 15/16 in x 23 15/16 in

Collection Area

Photography; Northwest Art

Category

Photographs

Object Type

photograph

Culture

American

Credit Line

Gift of Elizabeth A. Swindells

Accession Number

92.208

Copyright

© Joel Sternfeld

Terms

Place Made
During the late 1970s, Joel Sternfeld traveled throughout the United States with his 8 x 10 view camera, observing and recording the sometimes chaotic intersections of human beings and nature. In the late spring of 1979, Sternfeld witnessed the highly unusual oceanic calamity in which forty-one sperm whales became stranded along the shoreline in Florence, Oregon. Though attempts were made to return some to the water, all died. Sternfeld"s composition, which emphasizes the expansive beach and overcast sky rather than the whales, is surprisingly understated, allowing viewers to unobtrusively contemplate the indescribable scene.