Basket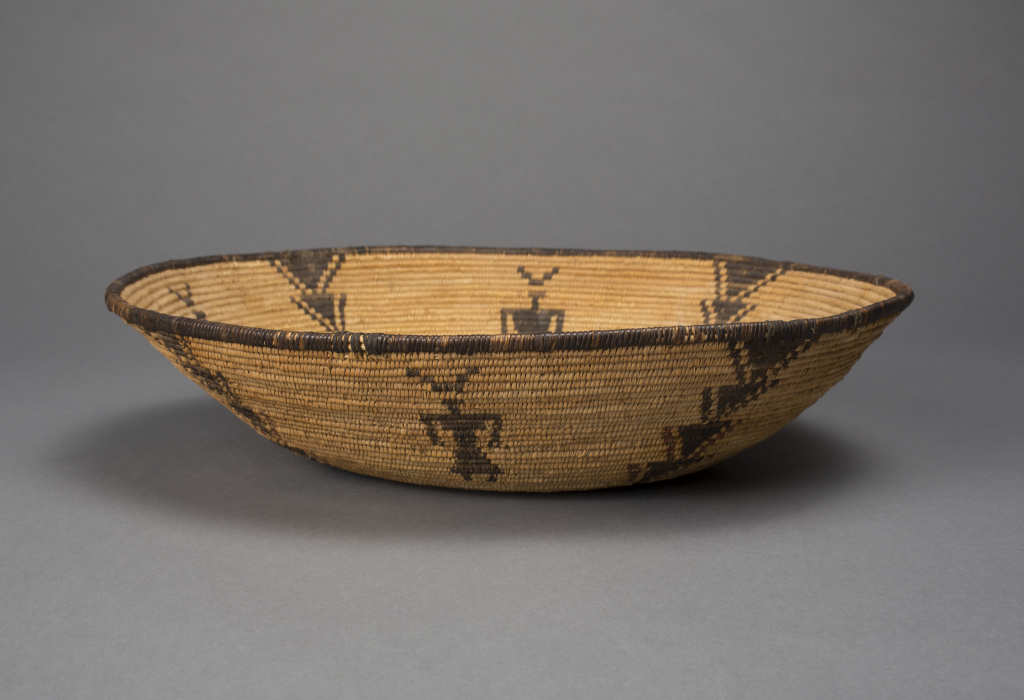 San Carlos Apache artist, Basket, ca. 1920, willow, devil's claw, and yucca root, The Elizabeth Cole Butler Collection, no known copyright restrictions, 91.95.70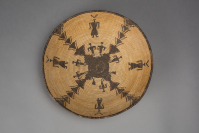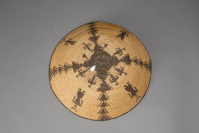 This work is not currently on view.
Title

Basket

Artist

Date

ca. 1920

Medium

willow, devil's claw, and yucca root

Dimensions (H x W x D)

3 1/2 in x 17 in diam.

Collection Area

Native American Art

Category

Southwest

Baskets

Object Type

basket

Cultural Group

Apache

Tribe/Nation

San Carlos Apache

Credit Line

The Elizabeth Cole Butler Collection

Accession Number

91.95.70

Copyright

no known copyright restrictions

Terms
Western Apache includes the Cibecue, San Carlos, White Mountain, and Northern and Southern Tonto Apache groups who live in what is now Arizona. Many baskets from these peoples are simply identified as Western Apache, due to the difficulty of distinguishing between them stylistically. These peoples used twining exclusively when making large burden baskets. All other baskets, from shallow bowls to deep jars, are made by coiling. Coiled baskets are always decorated with boldly executed black designs against a white or tan background. The use of red - obtained from yucca root - as an accent color began after 1900 in an effort to increase the market value of the baskets to non-Native buyers. The most common type of design on bowls such as this one radiates from the center of the basket to the rim, often with figurative elements between the radiating lines.