Basket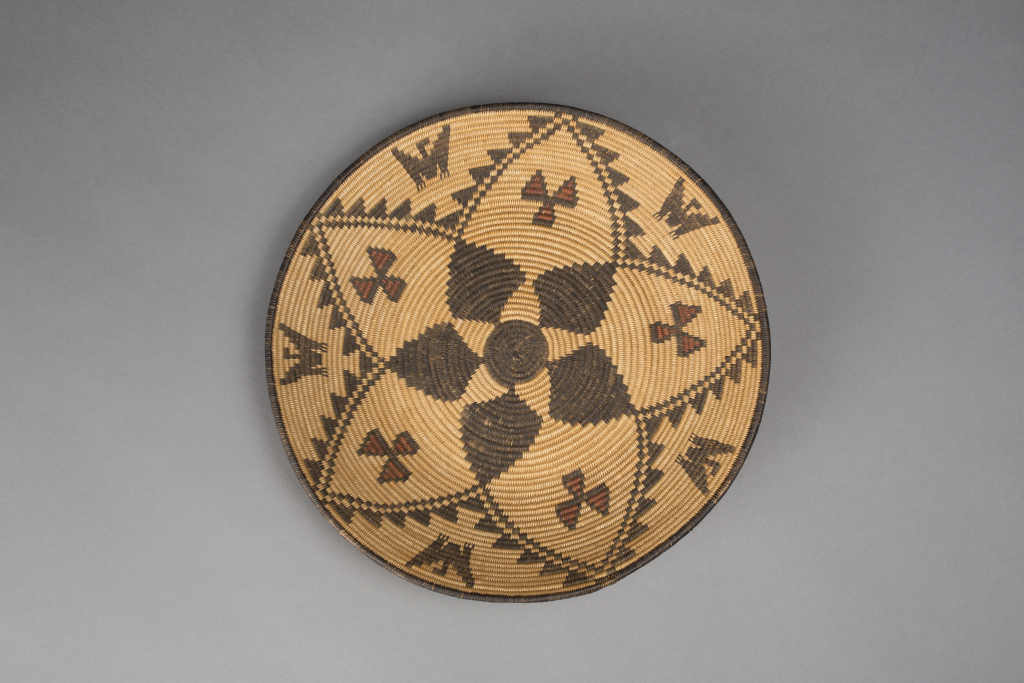 Southwest artist, Basket, ca. 1920, willow, devil's claw, and yucca root, The Elizabeth Cole Butler Collection, no known copyright restrictions, 91.95.66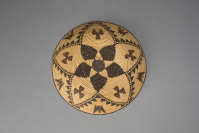 This work is not currently on view.
Title

Basket

Artist

Date

ca. 1920

Medium

willow, devil's claw, and yucca root

Dimensions (H x W x D)

2 1/4 in x 13 1/4 in diam.

Collection Area

Native American Art

Category

Southwest

Baskets

Object Type

basket

Cultural Group

Apache

Yavapai

Credit Line

The Elizabeth Cole Butler Collection

Accession Number

91.95.66

Copyright

no known copyright restrictions

Terms
Yavapai baskets are usually coiled, and the most common forms are trays, shallow bowls, and plaques. The radiating designs and figurative elements used on Yavapai baskets are similar to those used by Western Apache basket makers, and these similarities make it difficult to distinguish between Yavapai and Western Apache baskets. Sometimes, however, the designs on Yavapai baskets appear to be more precise and more symmetrical than those on Apache baskets.