Moccasins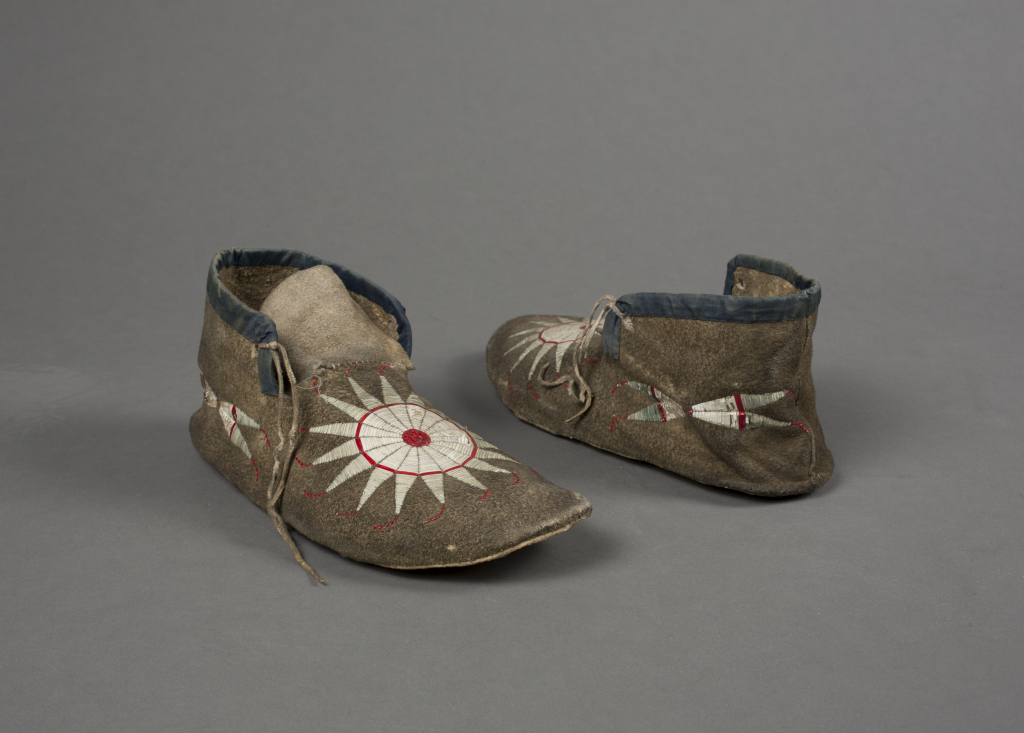 Mandan artist, Moccasins, ca. 1850/1870, buffalo hide, porcupine quills, and cotton cloth, The Elizabeth Cole Butler Collection, no known copyright restrictions, 91.95.2A,B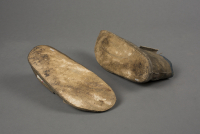 This work is not currently on view.
Title

Moccasins

Artist

Date

ca. 1850/1870

Medium

buffalo hide, porcupine quills, and cotton cloth

Dimensions (H x W x D)

4 1/2 in x 4 in x 10 3/4 in

Collection Area

Native American Art

Category

Plains

Clothing and Textiles

Object Type

moccasins

Cultural Group

Mandan

Credit Line

The Elizabeth Cole Butler Collection

Accession Number

91.95.2A,B

Copyright

no known copyright restrictions

Terms
Plains Indian people traditionally used porcupine quills to decorate clothing and other items. As glass beads introduced by traders became more and more available, the use of porcupine quills gradually declined, though it never stopped completely.

The enbroidered design of porcupine quills on the pair of moccasins on the left (91.95.2a,b) is unique to the Mandan; it usually consists of a sectioned circle with pendant triangles, sometimes referred to as "sunburst." It is similar to the quilled and painted designs found on buffalo hide robes of the same period.