Portrait of Cardinal Domenico Rivarola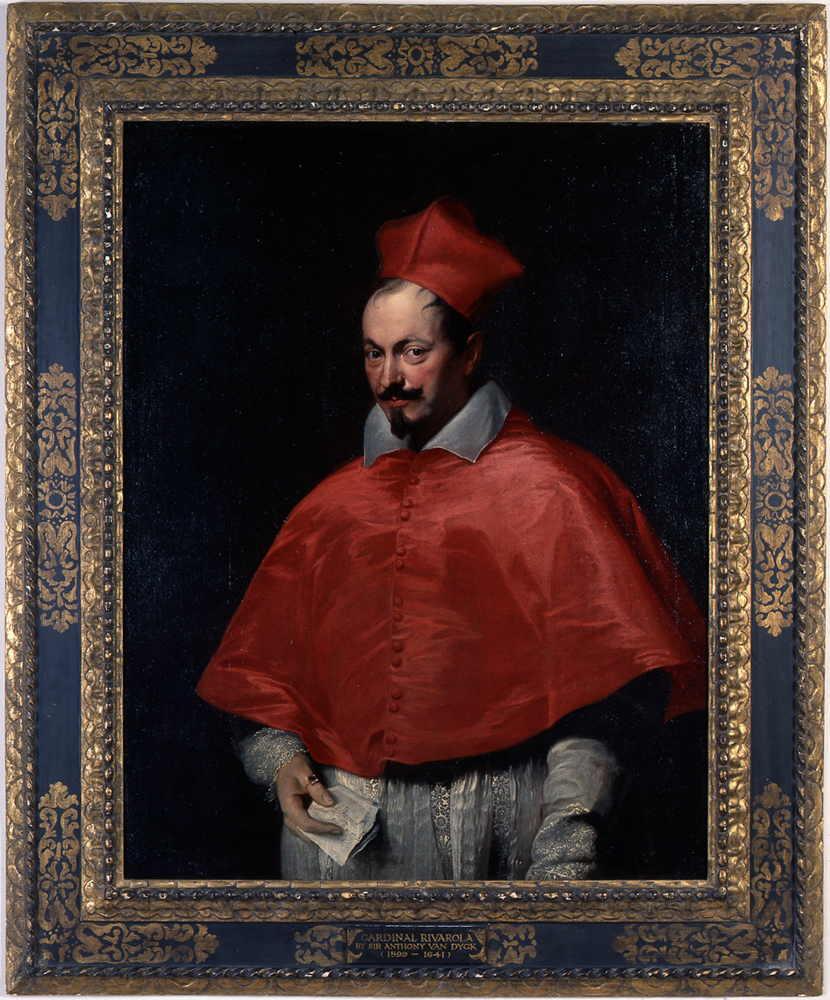 Sir Anthony van Dyck, Portrait of Cardinal Domenico Rivarola, ca. 1623-1624, oil on canvas, Museum Purchase: Funds provided by the Swigert Foundation and private donors, public domain, 1999.37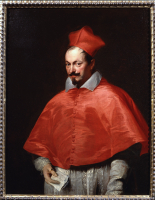 This work is on view.
Title

Portrait of Cardinal Domenico Rivarola

Artist

Date

ca. 1623-1624

Medium

oil on canvas

Dimensions (H x W x D)

40 5/8 in x 31 1/2 in

Inscriptions & Markings

inscription: "All 'Ill. mo. Reverent. Mo. Sig. Re. Card. Le. Rivarola"

Collection Area

European Art

Category

Paintings

Object Type

painting

Culture

Flemish

Credit Line

Museum Purchase: Funds provided by the Swigert Foundation and private donors

Accession Number

1999.37

Copyright

public domain

Terms

Location
Van Dyck trained in Antwerp with the great Flemish master Peter Paul Rubens. In the 1620s he traveled to England and to Italy where he painted Cardinal Domenico Rivarola. When he returned to London in 1632, he was appointed principal painter to King Charles I. This probing work dates to the artist's early years, before the establishment of his workshop, and demonstrates his gift for revealing the essence of a sitter's character.

Domenico Rivarola (1575–1627) entered the service of the church in his native Genoa. Encountering the resistance of local church authorities, he moved to Rome where he won a reputation as a skillful politician. He enjoyed a meteoric career as a valued papal emissary and was appointed cardinal in 1611. This is the primary version of two nearly identical portraits that Van Dyck painted: one for Rivarola in Rome, the other for his family in Genoa.