The Willow Tree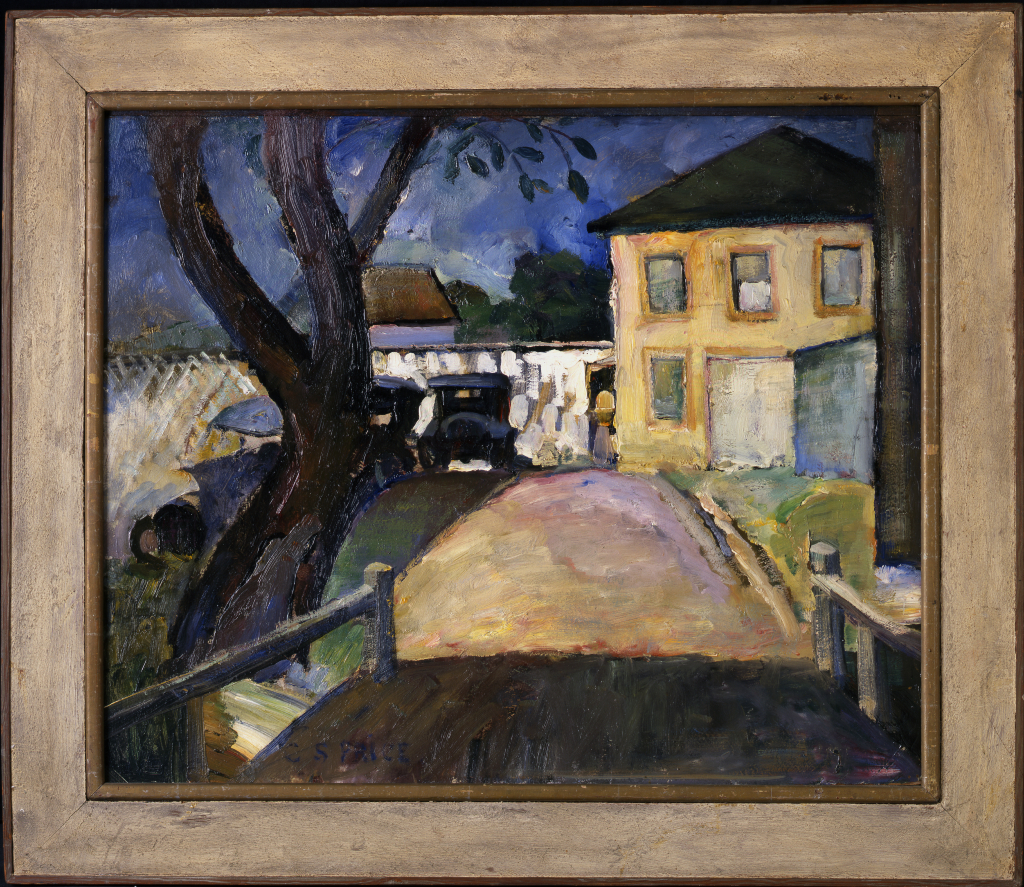 C.S. Price, The Willow Tree, ca. 1924, oil on canvas, Museum Purchase: Funds provided by the European and American Art Council and Marge Riley, public domain, 1999.2
This work is on view.
Title

The Willow Tree

Artist

Date

ca. 1924

Medium

oil on canvas

Dimensions (H x W x D)

31 in x 38 in

Inscriptions & Markings

signature/maker's mark: "C.S. Price" BL corner

Collection Area

Modern and Contemporary Art; Northwest Art

Category

Paintings

Object Type

painting

Culture

American

Credit Line

Museum Purchase: Funds provided by the European and American Art Council and Marge Riley

Accession Number

1999.2

Copyright

public domain

Terms

Location
Largely self-taught, C.S. Price moved from literal, illustrative paintings of the American West toward works that displayed his awareness of modernism. These modernist works were strongly shaped by his personal and intuitive response to the world around him. Growing up in Wyoming, Price's sketches caught the attention of a neighboring rancher who lent him funds to study at the St. Louis School of Fine Arts. This set his course, and he determined to devote his life to painting. By 1918, he had moved to the San Francisco area and his paintings began to reflect his mature style. The Willow Tree, which dates from this formative period, accompanied Price when he moved to Portland in 1928. It bears all the hallmarks of Price's finest paintings: bold, often startling colors, confident handling of paint and an assured compositional technique.