Brook in the Meadow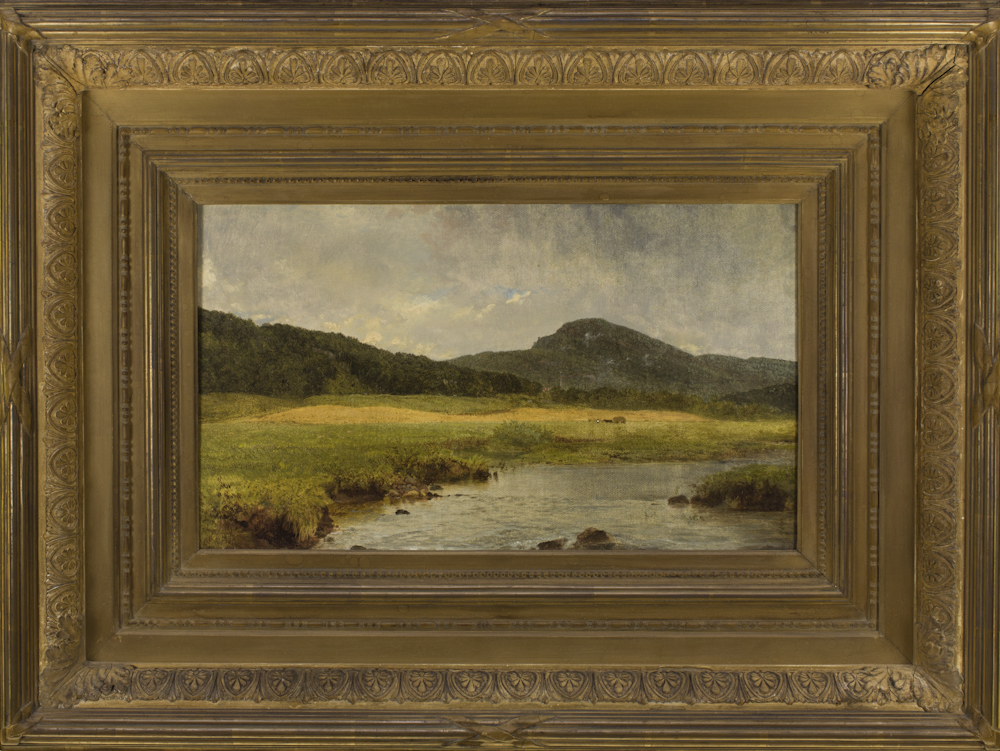 John Frederick Kensett, Brook in the Meadow, mid-19th century, oil on canvas, Gift of an Anonymous Donor, no known copyright restrictions, 1999.16
This work is on view.
Title

Brook in the Meadow

Artist

Date

mid-19th century

Medium

oil on canvas

Dimensions (H x W x D)

9 5/8 in x 16 5/8 in

Collection Area

American Art

Category

Paintings

Object Type

painting

Culture

American

Credit Line

Gift of an Anonymous Donor

Accession Number

1999.16

Copyright

no known copyright restrictions

Terms

Location
Initially trained as an engraver, Kensett worked in New England and New York before dedicating himself to painting. Eager for a career in the fine arts, he moved to Europe to study and work from 1840 to 1847. He is best known for his landscapes and seascapes of those regions closely associated with the second generation of the Hudson River School, known as "Luminists."

Although his initial popularity stemmed from a series of classically balanced arcadian landscapes that he produced in the 1850s, by the 1860s he had evolved another manner, for which he is most admired today. Focusing on the effects of light and atmosphere, Kensett used a subdued, near-monochrome palette and asymmetrical compositions to make paintings of mood rather than topography. While undated, Brook in the Meadow would seem to fit stylistically into his later work.