Nakamura Ganjirô I as Kamiya Jihei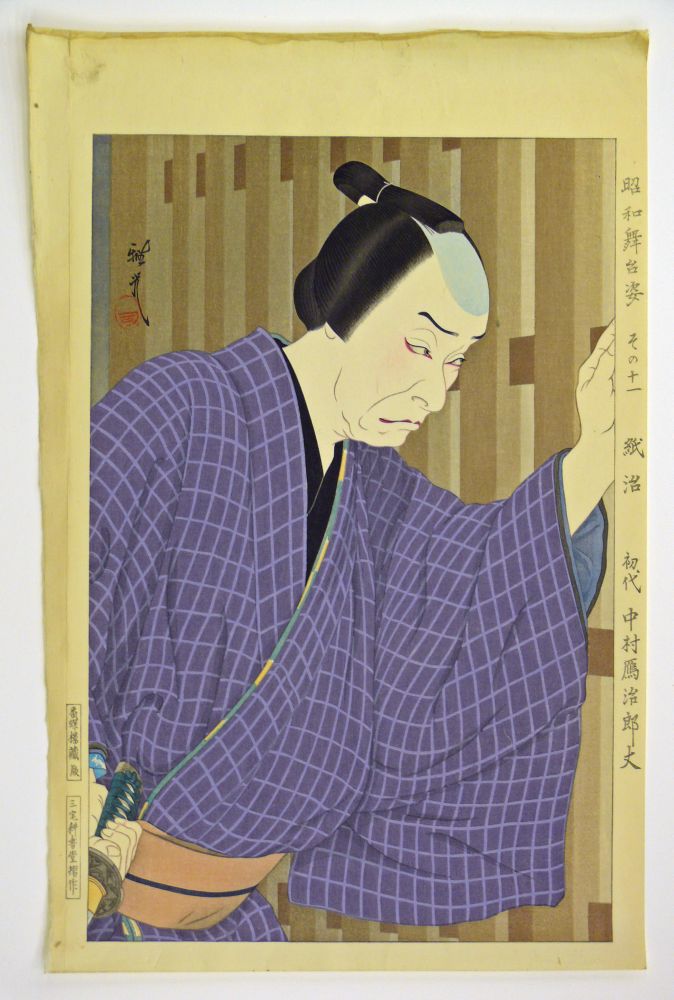 Ōta Masamitsu, Nakamura Ganjirô I as Kamiya Jihei, 1955, color woodblock print on paper, Gift of Mrs. Fay Kramer, © unknown, research required, 91.48.2J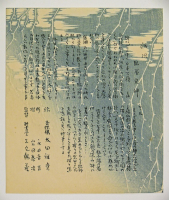 This work is not currently on view.
Title

Nakamura Ganjirô I as Kamiya Jihei

Related Titles

Series Title: Showa butai sugata (Figures of the Showa Stage)

Artist

Date

1955

Medium

color woodblock print on paper

Dimensions (H x W x D)

image: 14 1/4 in x 9 3/8 in; sheet: 16 5/8 in x 10 5/8 in

Collection Area

Asian Art; Graphic Arts

Category

Prints

Japanese Modern Prints

Object Type

relief print

Culture

Japanese

Credit Line

Gift of Mrs. Fay Kramer

Accession Number

91.48.2J

Copyright

© unknown, research required

Terms
Nakamura Ganjirô I (1860-1935), who performed under that name from March 1978 until his death, was the leading kabuki actor in Osaka from the 1880s to the 1920s. He was famously adept in all sorts of roles, from those of male action heroes to young lovers and female roles. Like his contemporaries in Tokyo, he eagerly participated in new forms of drama, including serialized novels and Shimpa performances. He is portrayed here as the paper merchant Kamiya Jihei in Chikamatsu Monzaemon's 'Love Suicide at Amijima,' a role he first performed in February 1885 and reprised often.