Ground Strike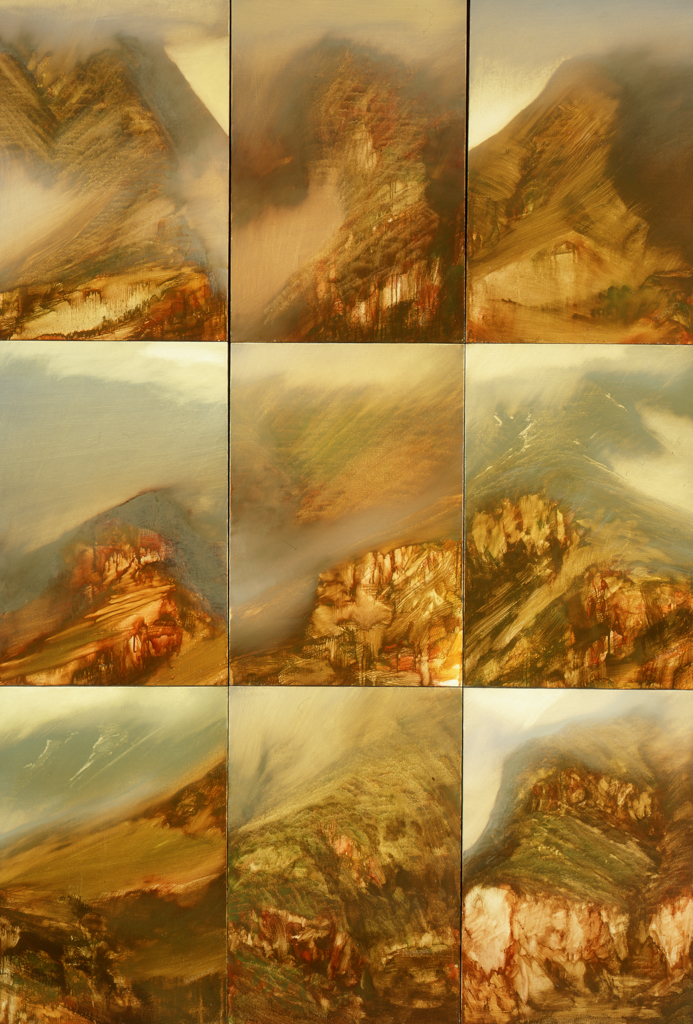 James Lavadour, Ground Strike, 1989, triptych; oil on linen on board, Museum Purchase: Robert Hale Ellis Jr. Fund for the Blanche Eloise Day Ellis and Robert Hale Ellis Memorial Collection, © James Lavadour, 91.4
This work is not currently on view.
Title

Ground Strike

Artist

Date

1989

Medium

triptych; oil on linen on board

Dimensions (H x W x D)

93 in x 21 in

Inscriptions & Markings

signature; date: lavadour 89, bottom right of each panel

Collection Area

Modern and Contemporary Art; Native American Art; Northwest Art

Category

Plateau

Western Oregon

Paintings

Object Type

painting

Culture

American

Cultural Group

Umatilla

Credit Line

Museum Purchase: Robert Hale Ellis Jr. Fund for the Blanche Eloise Day Ellis and Robert Hale Ellis Memorial Collection

Accession Number

91.4

Copyright

© James Lavadour

Terms
In the mid-1980s, self-taught artist James Lavadour determined to focus his attention on the landscape where he has spent most of his life: the Umatilla Indian Reservation outside Pendleton, Oregon. He learned the terrain by walking it, in an effort to internalize the structure that knits together the landforms of the Blue Mountains. In the paintings that resulted, Lavadour has distilled particulars of the land to a critical essence, creating a symbolic vocabulary of clouds, hills, rocks, and chasms. These works are both beautiful and haunting, alluding to the history, both geologic and human, that these sites contain.

Lavadour has received numerous honors, including the Agnes Martin award and, recently, the Governor's Art Award. He is also the founder of Crow's Shadow Institute, whose mission is to provide educational and social opportunities to Native Americans through artistic development.