The Grand Canal, Venice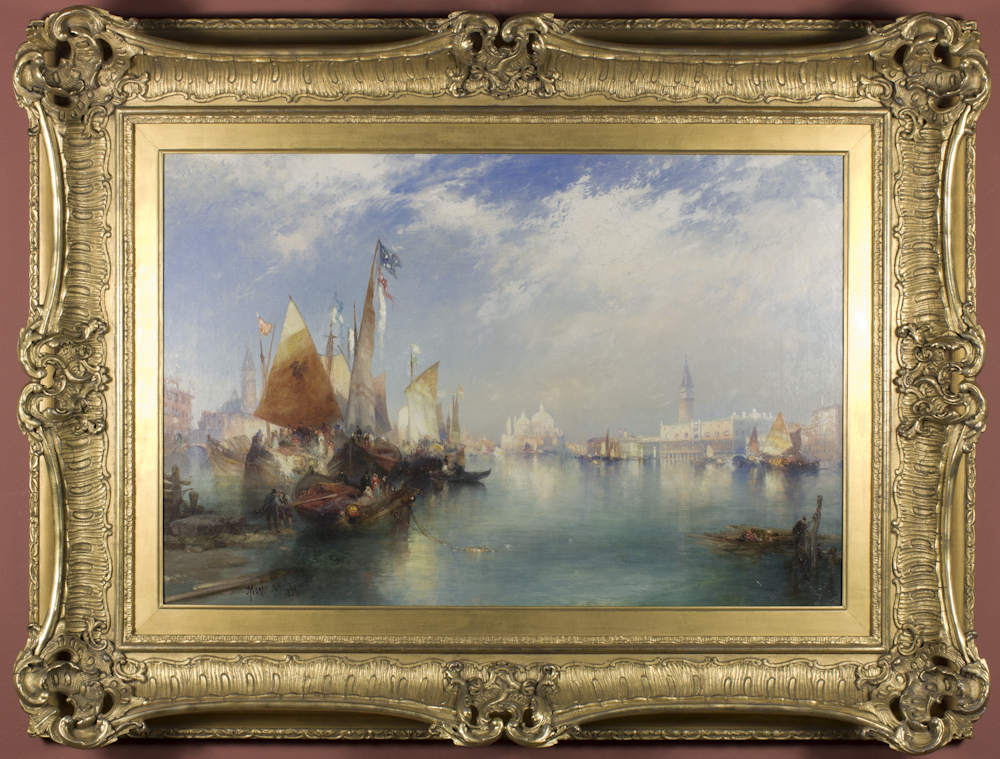 Thomas Moran, The Grand Canal, Venice, 1899, oil on canvas, Museum Purchase: Funds provided by Givens Bequest, public domain, 1999.1
This work is on view.
Title

The Grand Canal, Venice

Artist

Date

1899

Medium

oil on canvas

Dimensions (H x W x D)

20 in x 30 in

Collection Area

American Art

Category

Paintings

Object Type

painting

Culture

American

Credit Line

Museum Purchase: Funds provided by Givens Bequest

Accession Number

1999.1

Copyright

public domain

Terms

Location
Thomas Moran was born in England but immigrated to America in his youth. He was trained as an illustrator and engraver, and then began painting in watercolor and in oils by the late 1850s. Although best known for his paintings of Western vistas such as the Yellowstone and Wyoming's Green River, the beauty of Venice also captivated Moran. Over the course of his long career, he depicted that Italian city more than any other locale.

Like many artists of his time, Moran was steeped in the romance and literature of Venice, which he first visited in 1886, inspired by J.M.W. Turner's colorful views of the city. During his six- week sojourn there, Moran executed numerous sketches that would later serve as the basis for his many large canvases and finished watercolors. In The Grand Canal, Venice, the artist has conveyed the exotic splendors of the city's architecture. With its rich colors and atmospheric effects of light, the painting is perhaps more an emotional exploration than a geographic depiction for the artist.