Rawhide Box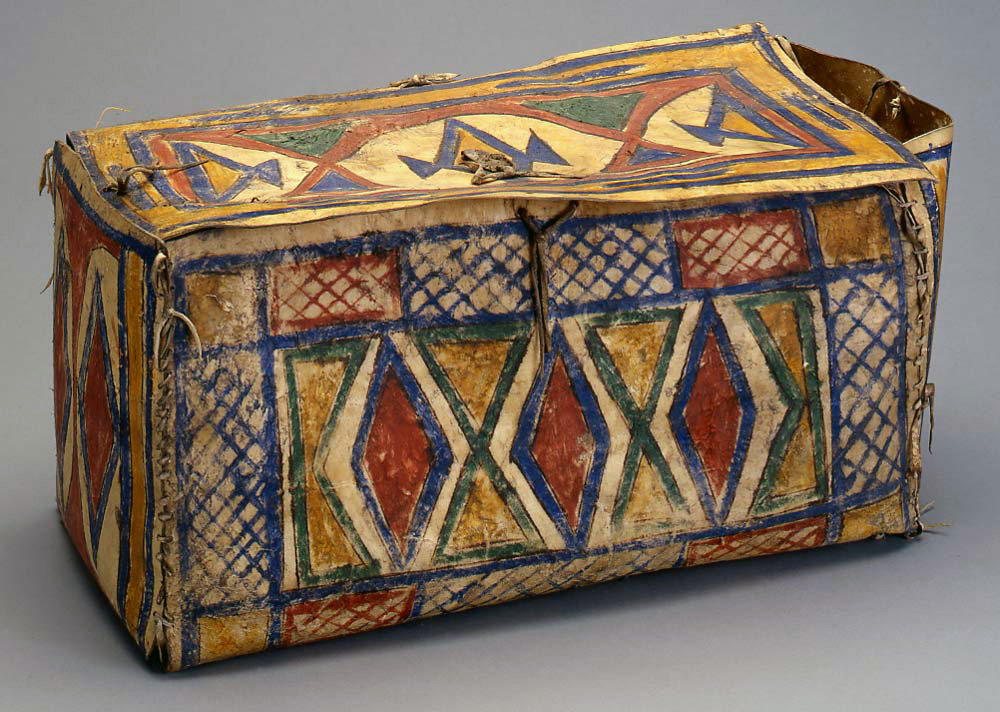 Lakota artist, Rawhide Box, ca. 1890, rawhide, paint, and leather ties, The Elizabeth Cole Butler Collection, no known copyright restrictions, 89.52.7
This work is not currently on view.
Title

Rawhide Box

Artist

Date

ca. 1890

Medium

rawhide, paint, and leather ties

Dimensions (H x W x D)

14 in x 14 in x 22 in

Collection Area

Native American Art

Category

Plains

Containers and Vessels

Object Type

box

Cultural Group

Lakota

Credit Line

The Elizabeth Cole Butler Collection

Accession Number

89.52.7

Copyright

no known copyright restrictions

Terms
Plains Indian people frequently made lightweight rawhide containers to hold a variety of objects. Flat envelopes and cylinders were the most common shapes, although the Lakota frequently made boxes. As part of their household duties, women laboriously made and decorated these containers from buffalo hide or cowhide that had been dried and scraped of their hair. Once the rawhide was processed, it was cut into a predetermined pattern and then folded and laced into shape. Painted geometric designs usually ornament the rawhide containers.