Purse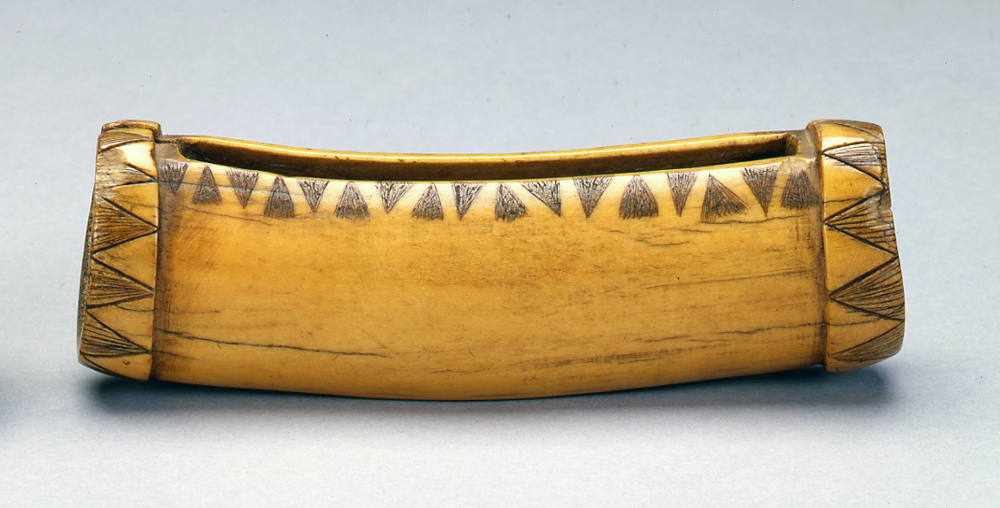 Klamath artist, Purse, 19th century, elk antler, The Elizabeth Cole Butler Collection, no known copyright restrictions, 87.88.72
This work is not currently on view.
Title

Purse

Artist

Date

19th century

Medium

elk antler

Dimensions (H x W x D)

1 5/8 in x 1 3/8 in x 5 1/4 in

Collection Area

Native American Art

Category

California

Plateau

Western Oregon

Bags and Pouches

Object Type

purse

Cultural Group

Klamath

Credit Line

The Elizabeth Cole Butler Collection

Accession Number

87.88.72

Copyright

no known copyright restrictions

Terms
Tribes such as the Yurok of northwestern Califonia and the Klamath of southern Oregon carried on a lively tradition of carving items from both elk antlers and wood. Elk antlers were cut in sections to be fashioned into small containers for dentalia, a marine shell that was used as money by the Yurok and other tribes of northwestern California.