Moccasins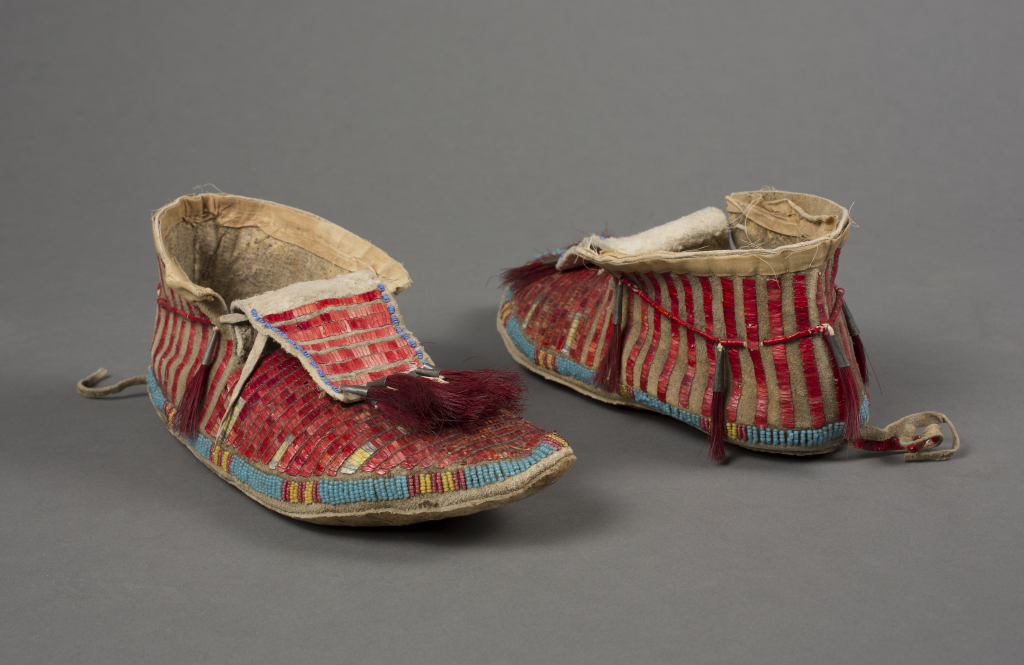 Plains artist, Moccasins, ca. 1890/1900, leather, rawhide, cotton cloth binding, porcupine quills, glass beads, metal cones, and dyed horsehair, The Elizabeth Cole Butler Collection, no known copyright restrictions, 87.88.39A,B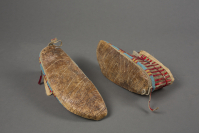 This work is not currently on view.
Title

Moccasins

Artist

Date

ca. 1890/1900

Medium

leather, rawhide, cotton cloth binding, porcupine quills, glass beads, metal cones, and dyed horsehair

Dimensions (H x W x D)

3 1/2 in x 4 1/4 in x 10 1/2 in

Collection Area

Native American Art

Category

Plains

Clothing and Textiles

Object Type

moccasins

Culture

Plains

Credit Line

The Elizabeth Cole Butler Collection

Accession Number

87.88.39A,B

Copyright

no known copyright restrictions

Terms
Plains Indian people traditionally used porcupine quills to decorate clothing and other items. As glass beads introduced by traders became more and more available, the use of porcupine quills gradually declined, though it never stopped completely.