Portrait of an Artist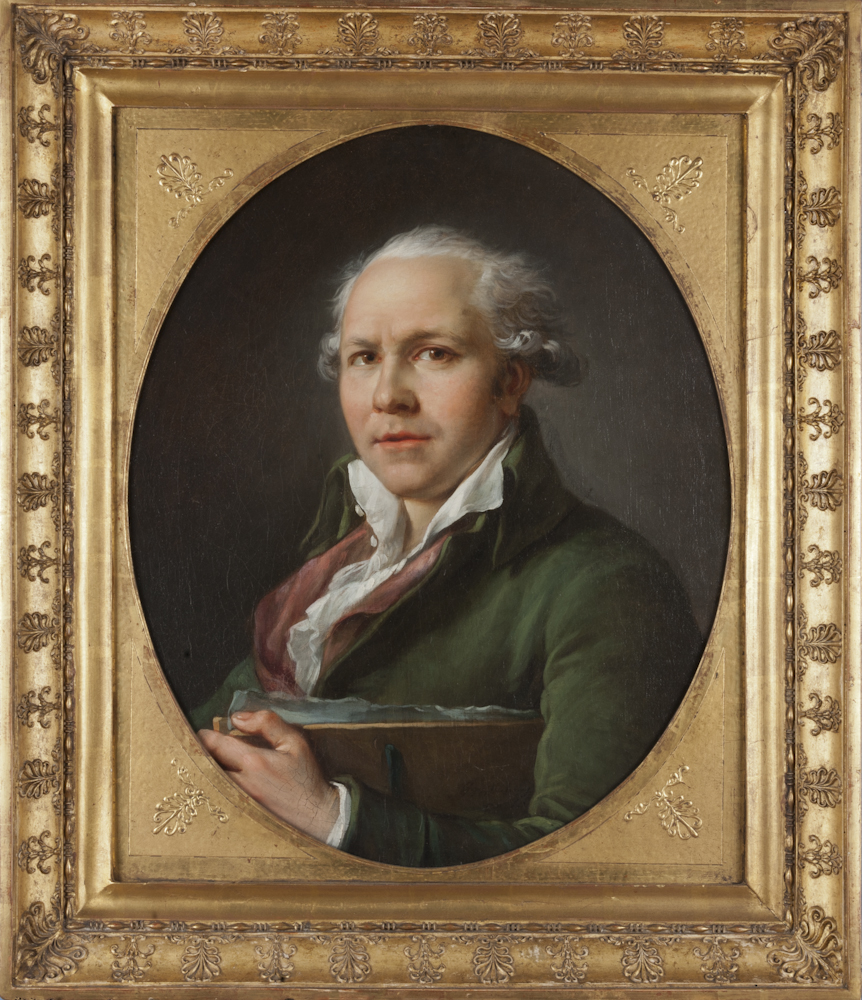 Jean-Simon Barthélemy, Portrait of an Artist, 1802, oil on canvas, Gift of Dr. and Mrs. Edwin Binney, 3rd, public domain, 85.66.2
This work is on view.
Title

Portrait of an Artist

Artist

Related People

pictured in: Hubert Robert (French, 1733-1808)

Date

1802

Medium

oil on canvas

Dimensions (H x W x D)

24 in x 19 3/8 in

Inscriptions & Markings

signature/maker's mark: signed, lower right,"Barthelemy cus (?) X"; "Mr. Kaplan" in white on strecther bar (verso)

Collection Area

European Art

Category

Paintings

Object Type

painting

Culture

French

Credit Line

Gift of Dr. and Mrs. Edwin Binney, 3rd

Accession Number

85.66.2

Copyright

public domain

Terms

Location
It is notable that the date inscribed on this painting appears in the Roman numeral form of the new calendar adopted during the French Revolution. This may be a portrait of Robert Hubert, who was active, along with Berthélemy, in the revolutionary government's artists' council of the Musée Central des Arts. Besides executing major commissions for the decoration of public buildings, Berthélemy served from 1798 to 1802 as curator of the Musée. In this role, he selected suitable works from confiscated royal and aristocratic collections for the new national museum, established in the Palais du Louvre.