Dying Gaul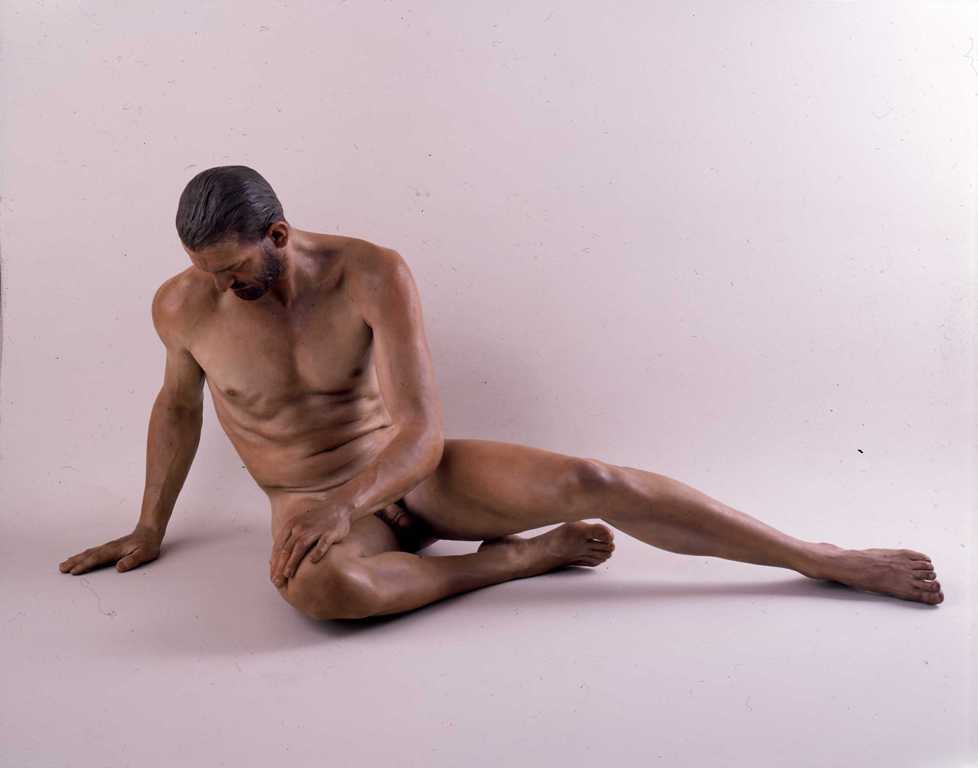 John DeAndrea, Dying Gaul, 1984, polyvinyl and polychrome with pigment, Gift of Michael F. Rakosi and Robert Grossman, © 1984 John DeAndrea, 85.125
This work is not currently on view.
Title

Dying Gaul

Artist

Date

1984

Medium

polyvinyl and polychrome with pigment

Dimensions (H x W x D)

29 1/2 in x 31 in x 62 in

Collection Area

Modern and Contemporary Art

Category

Sculpture

Object Type

sculpture

Culture

American

Credit Line

Gift of Michael F. Rakosi and Robert Grossman

Accession Number

85.125

Copyright

© 1984 John DeAndrea

Terms
The Dying Gaul reproduces the pose of a Hellenistic sculpture from 240 BCE that is known from a Roman marble copy and famous for its realism. Although Greek and Roman artists appreciated the imitation of life, they also strove for idealized form, smoothing away imperfections and distracting details in their work to achieve a prescribed ideal. In adopting a familiar classical subject and pose, DeAndrea strips away narrative content to emphasize instead a cold, literal realism in his rendering of a modern naked man. Despite the pose's classical references, the figure, with its stylishly short beard and slicked-back hair, nonetheless looks contemporaneous in its "warts and all" objectivity. Through expert handling of synthetic materials and traditional techniques, the artist depicts the minute detail of the human body that the classical artist would have eliminated. DeAndrea recasts the Dying Gaul figure not as a symbol of tragic, heroic defeats, but as an unflinching mirror of a modern emotional state of being that is psychologically remote and reflective.