The Presentation in the Temple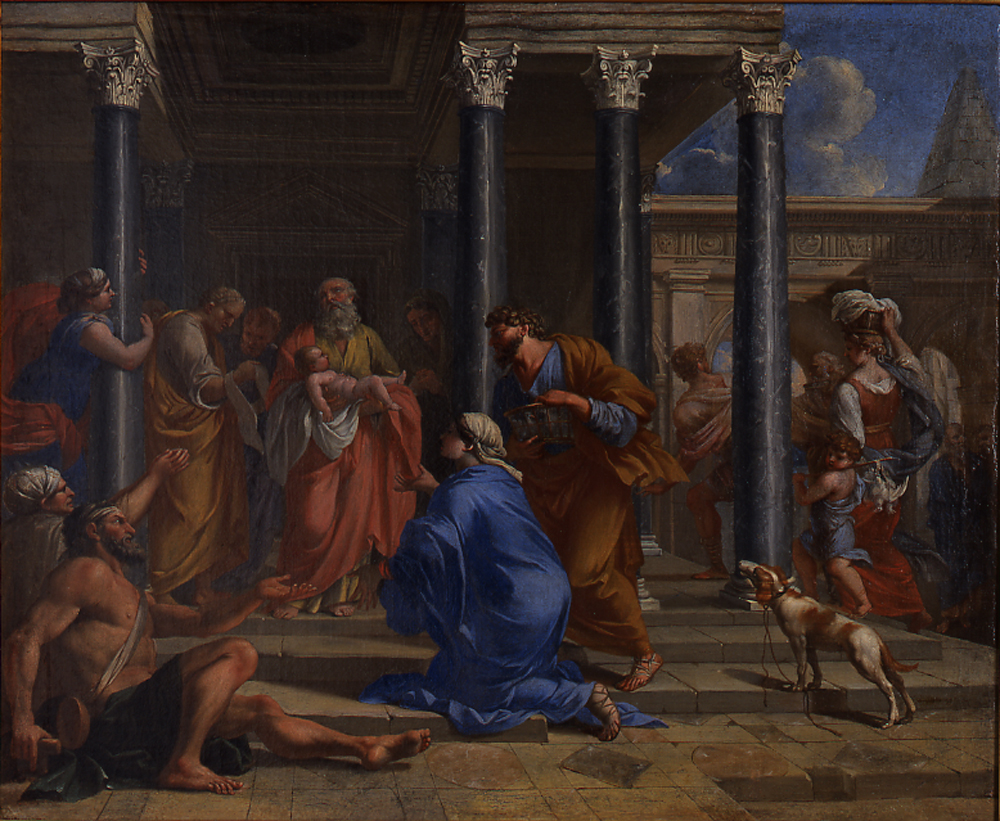 Charles Poërson, The Presentation in the Temple, 1652-1657, oil on canvas, Gift of Dr. and Mrs. Edwin Binney, 3rd, public domain, 84.52.1
This work is on view.
Title

The Presentation in the Temple

Artist

Date

1652-1657

Medium

oil on canvas

Dimensions (H x W x D)

20 3/8 in x 25 in

Collection Area

European Art

Category

Paintings

Object Type

painting

Culture

French

Credit Line

Gift of Dr. and Mrs. Edwin Binney, 3rd

Accession Number

84.52.1

Copyright

public domain

Terms

Location
This painting was made to serve as the model for one of a series of fourteen tapestries illustrating the Life of the Virgin, for the decoration of the chancel of the cathedral of Notre-Dame in Paris. The scene depicts the Virgin kneeling beside St. Joseph, who carries a basket of doves to be offered in sacrifice. Simeon, a holy man promised sight of the Messiah before dying, holds the Christ child.

Poërson and Le Sueur worked with the leading artist of the day in Paris, Simon Vouet (1590– 1649). Poërson's personal interpretation of Vouet's dynamic style of animated figures in twisting poses can be seen in his more grounded, heavier body type.