A Peasant Family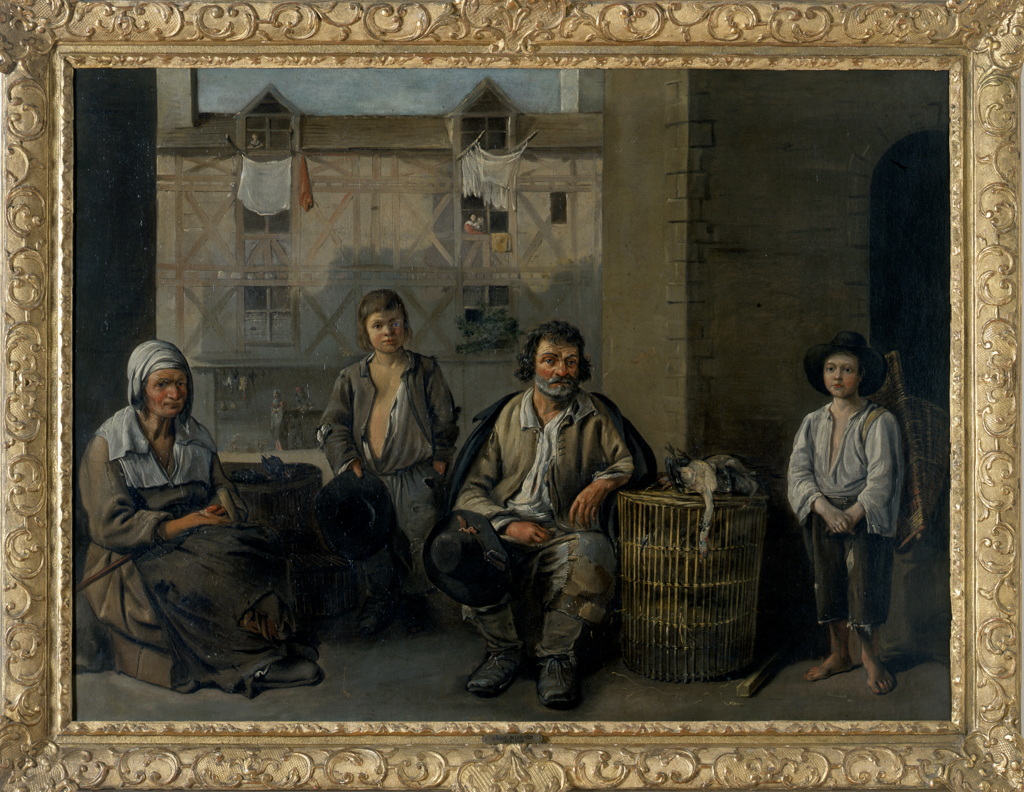 Jean Michelin, A Peasant Family, 1650/1660, oil on canvas, Gift of Dr. and Mrs. Edwin Binney, 3rd, public domain, 82.82
This work is on view.
Title

A Peasant Family

Related Titles

display title: The Poultry Sellers

Artist

Date

1650/1660

Medium

oil on canvas

Dimensions (H x W x D)

33 1/2 in x 45 in

Collection Area

European Art

Category

Paintings

Object Type

painting

Culture

French

Credit Line

Gift of Dr. and Mrs. Edwin Binney, 3rd

Accession Number

82.82

Copyright

public domain

Terms

Location
Several artists named Jean Michelin were recorded in Paris in the seventeenth century. All related and all Protestant, at least one of them fled religious persecution in France to settle at the Protestant court in Hanover.

Michelin's subjects represent the urban working class. The paintings are not anecdotal genre scenes, as street vendor families are shown immobile, calmly meeting the viewer's gaze. Poor but not pitiful, they are the suppliers of provisions on which Paris relies, and the dignity with which Michelin portrays them exemplifies the Calvinist work ethic.