Brushpot with carved designs of scholars in a landscape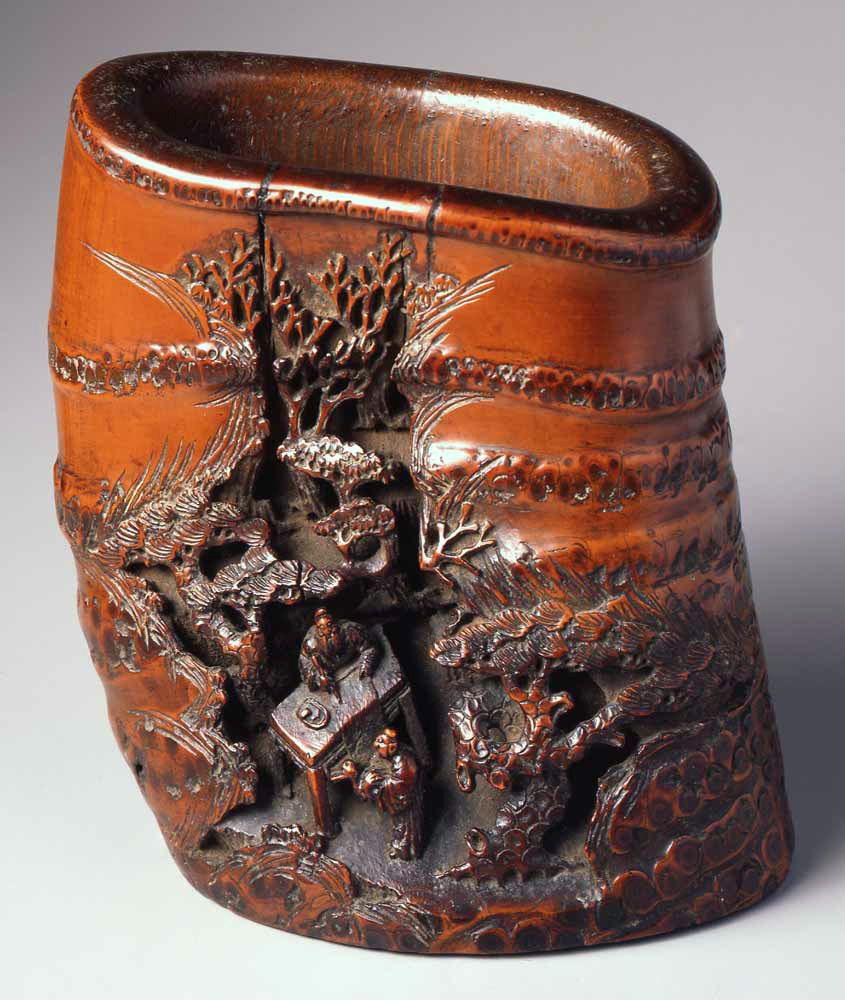 China, unknown artist, Brushpot with carved designs of scholars in a landscape, 15th/16th century, carved bamboo root, Museum Purchase: Funds provided by Mr. and Mrs. Bruce M. Stevenson, public domain, 81.69
This work is not currently on view.
Title

Brushpot with carved designs of scholars in a landscape

Artist

Date

15th/16th century

Period

China: Ming Dynasty (1368-1644)

Medium

carved bamboo root

Dimensions (H x W x D)

5 1/2 in x 3 3/4 in

Collection Area

Asian Art

Category

Artist's Materials and Tools

Object Type

brush pot

Culture

Chinese

Credit Line

Museum Purchase: Funds provided by Mr. and Mrs. Bruce M. Stevenson

Accession Number

81.69

Copyright

public domain

Terms
The brushpot is carved from the bottom-most sections of a length of timber bamboo, which is a flattened oval in cross section and shows evidence of irregular growth in the scarlike divisions between the sections. A depiction of a grotto has been deeply carved into one of the two flattened sides. Surrounded by overarching pines, the grotto almost appears to be a natural cleft in the bamboo. Inside, a scholar sits writing at a table, with an inkstone beside him, while at the entrance a young attendant holds a crane, a symbol of Daoist reclusiveness and immortality.