Feast of Stephen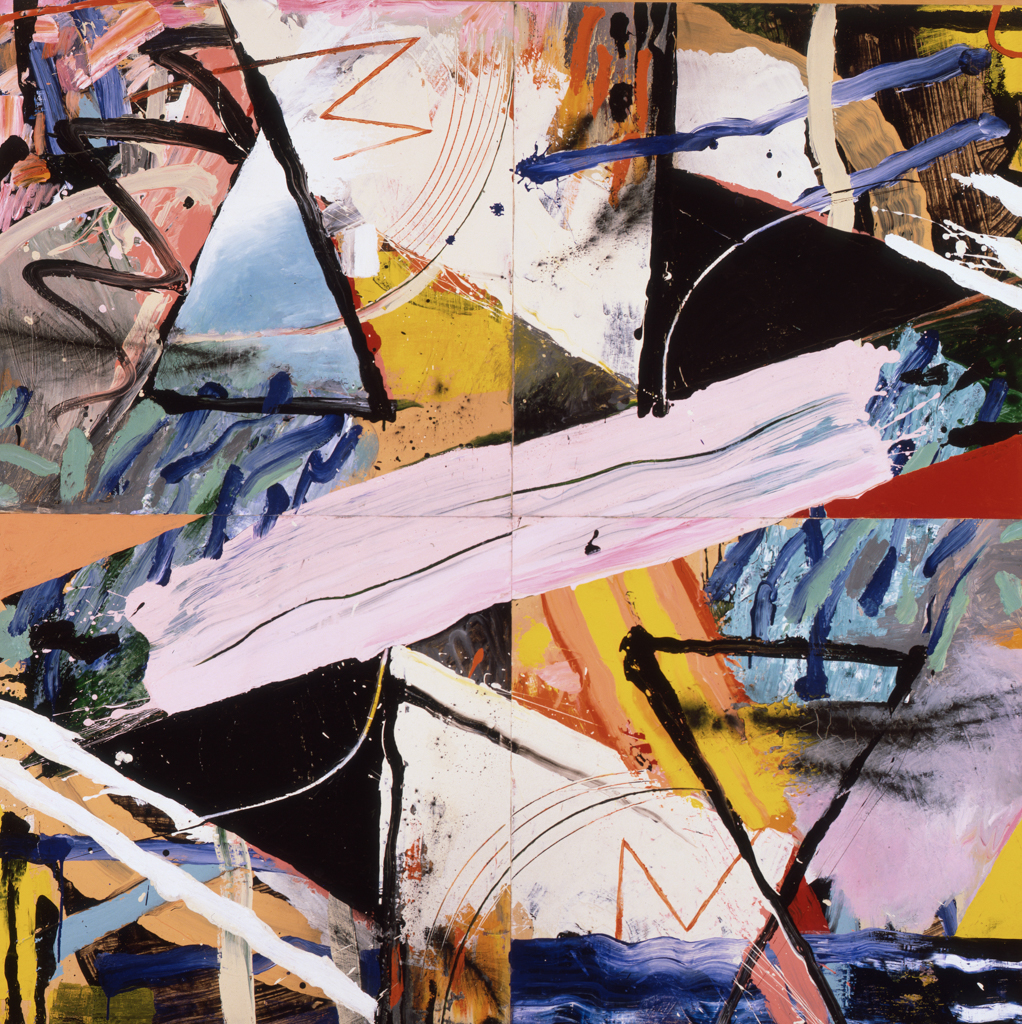 Lucinda Parker, Feast of Stephen, 1980, acrylic and Rhoplex on canvas, Museum Purchase: Helen Thurston Ayer Fund, © 1981 Lucinda Parker, 81.51
This work is not currently on view.
Title

Feast of Stephen

Artist

Date

1980

Medium

acrylic and Rhoplex on canvas

Dimensions (H x W x D)

display: 71 7/8 in x 72 in x 1 1/2 in

Inscriptions & Markings

signature/maker's mark: Signed and dated on each quadrant. Direction is designated and each is numbered A1, A2, B1, B2. The braces are lettered according to section: A-B-C-D. Upper right on both canvas and stretcher brace: A1815.

Collection Area

Modern and Contemporary Art; Northwest Art

Category

Paintings

Object Type

painting

Culture

American

Credit Line

Museum Purchase: Helen Thurston Ayer Fund

Accession Number

81.51

Copyright

© 1981 Lucinda Parker

Terms
Lucinda Parker, a longtime resident of Portland, is known as a teacher as well as an artist. She abandoned representational painting while still in art school, and after a brief flirtation with minimalism, began developing her own brand of abstraction. Parker's paintings are marked by their brilliant color and inherent symmetry. She is fascinated with folk art forms and the ways in which they deploy patterns and colors. Feast of Stephen is part of a series of works from the early 1980s exploring the use of geometric shapes against a flat surface. Parker joined together individual canvases to form larger, quilt-like compositions and painted the work on the floor, positioning herself in the middle of the four canvases and working them all simultaneously. Despite the appearance of spontaneity in her work, she plots each stroke of paint and nuance of color.