Study for Tintoretto Painting the Portrait of His Dead Daughter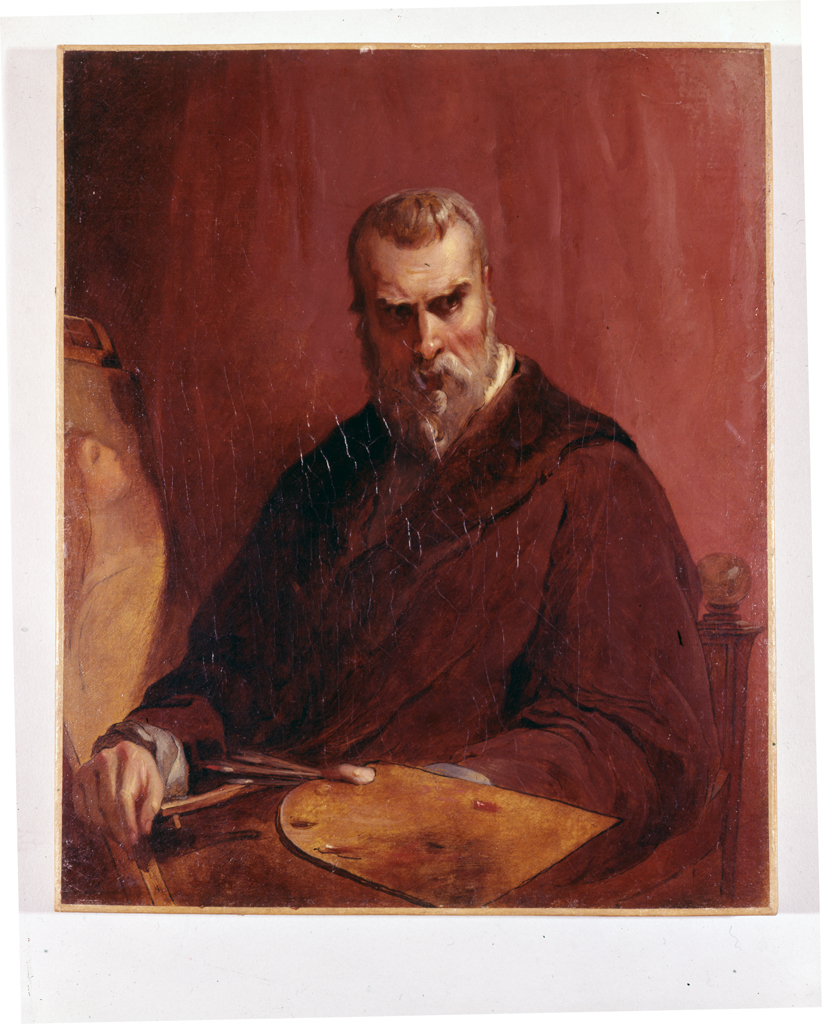 Léon Cogniet, Study for Tintoretto Painting the Portrait of His Dead Daughter, 1843, oil on canvas, Museum Purchase: Edwin Binney, 3rd, Fund, public domain, 77.11
This work is on view.
Title

Study for Tintoretto Painting the Portrait of His Dead Daughter

Artist

Date

1843

Medium

oil on canvas

Dimensions (H x W x D)

17 1/8 in x 14 1/8 in

Collection Area

European Art

Category

Paintings

Object Type

painting

Culture

French

Credit Line

Museum Purchase: Edwin Binney, 3rd, Fund

Accession Number

77.11

Copyright

public domain

Terms

Location
When his daughter died in 1590, the Renaissance artist Tintoretto painted her portrait as she lay awaiting burial. The emotional impact of deathbed scenes appealed to Romantic artists such as Léon Cogniet, who were drawn to subjects involving tragedy and death. These scenes also illustrated the belief that great art is fueled by great emotion, and the drive to create will assert itself regardless of circumstance. Cogniet was a student of Pierre Guérin along with Jean-Louis Géricault and Eugène Delacroix. He is considered a juste milieu artist; that is, one whose style combines elements of Academic Classicism and Romanticism. In this work, the frontal presentation and direct gaze of the sitter, as well as the setting, are characteristics of Renaissance portraiture. The work is painted, however, with the loose brushwork, intense emotion, and high color typical of Romantic painting.