Table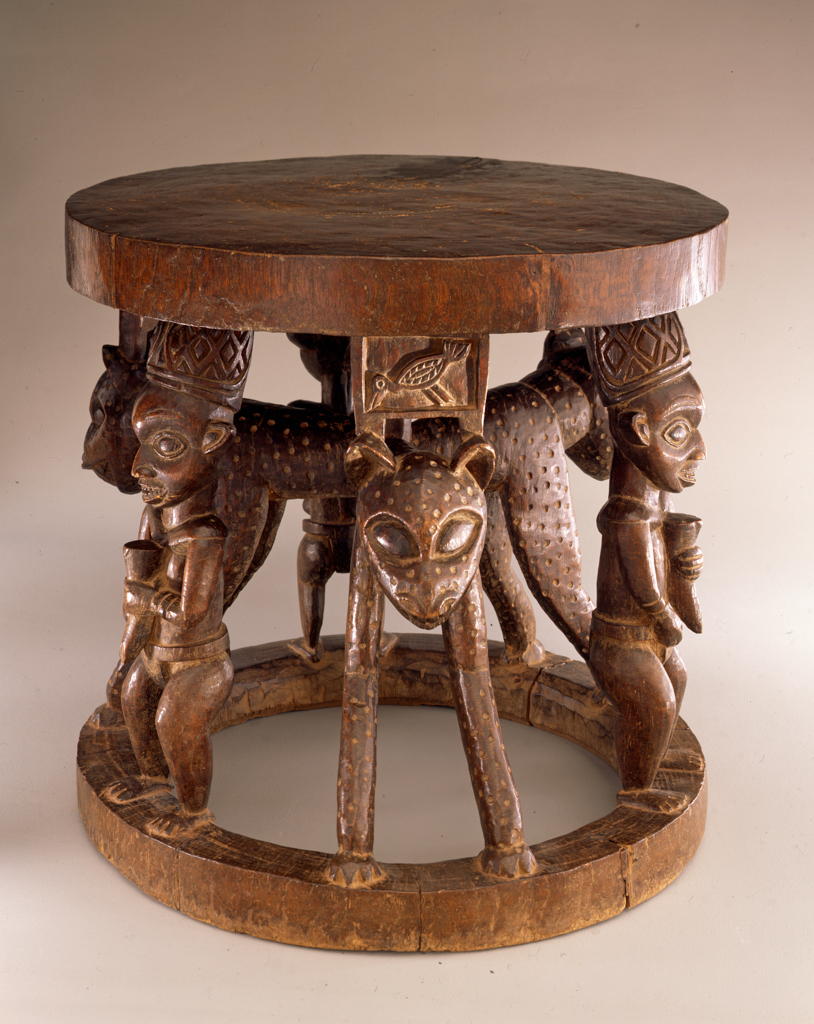 unknown Babanki-Tungo Kingdom artist, Table, early 20th century, iroko wood, The Paul and Clara Gebauer Collection of Cameroon Art; Gift of Mr. and Mrs. Paul Feldenheimer, public domain, 70.10.72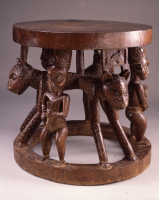 This work is not currently on view.
Title

Table

Artist

Date

early 20th century

Medium

iroko wood

Dimensions (H x W x D)

28 1/2 in x 28 1/2 in diam.

Collection Area

African Art

Category

Cameroon

Furnishings

Object Type

table

Culture

Babanki-Tungo Kingdom

Credit Line

The Paul and Clara Gebauer Collection of Cameroon Art; Gift of Mr. and Mrs. Paul Feldenheimer

Accession Number

70.10.72

Copyright

public domain

Terms
The carvers of Babanki-Tungo specialized in the production of masks, thrones, and other wooden objects for export. They were accomplished artists, and their creations enjoyed an excellent reputation. Initially, their clients were kings and important elders in the region, but with the arrival of the Germans and the establishment of Bamenda Station in 1902, they added new items to their repertoire, some of which were inspired by European prototypes, such as thrones in the form of chairs.

This piece, carved from the round trunk of the iroko tree, resembles the smaller, round wooden stools in composition, but derives from the European concept of a table. Three leopards gather in the center, and three male figures, with high-status headdresses and drinking horns, support the tabletop.

According to Paul Gebauer's notes, the table was initially used in the reception hall of King Ase Yuefainyi, the ruler of Babanki-Tungo (ca. 1888-1908) and himself a carver. Later, a German official acquired it for his quarters at Bamenda Station. After the Germans left Bamenda in 1915, it remained with the British colonial administration at the station. In 1947, Gebauer purchased the table for use in a local Baptist church. When in 1961 the leaders of the congregation decided the table would no longer be of use, it became part of the Gebauer collection.