Male Pith Sculpture (Kike)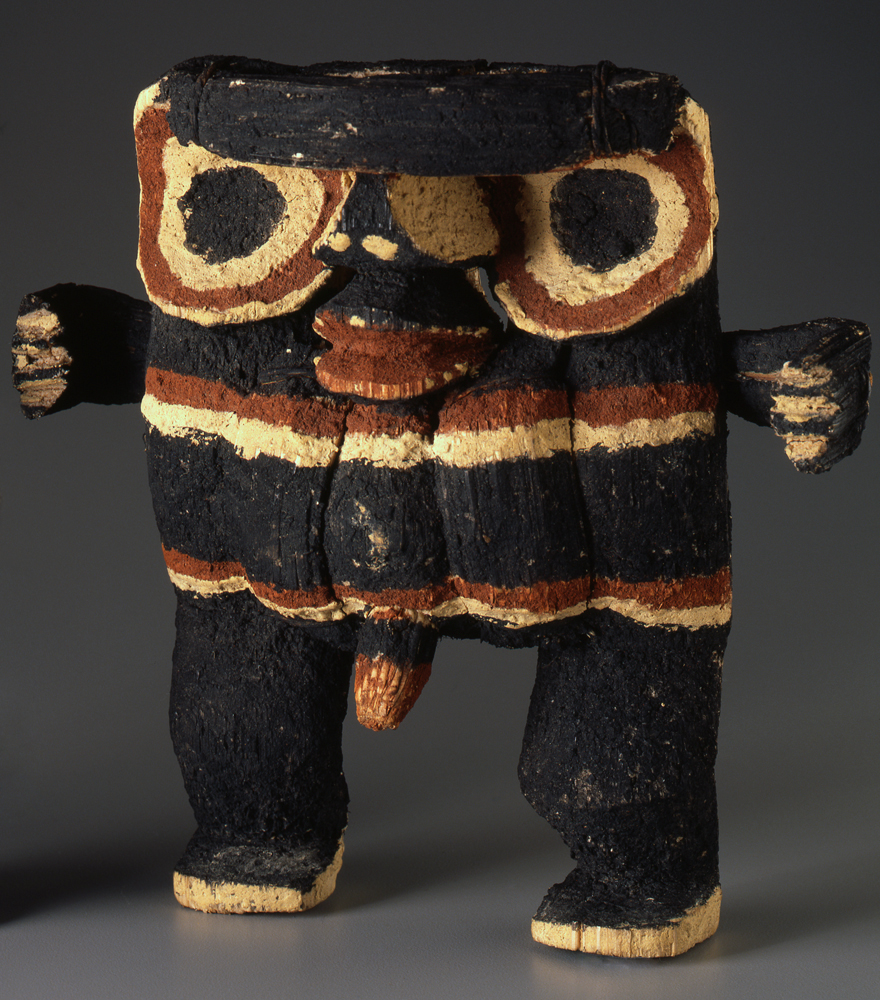 unknown Mambila artist, Male Pith Sculpture (Kike), early 20th century, raffia pith, pegs, and pigment, The Paul and Clara Gebauer Collection of Cameroon Art; Gift of Mr. and Mrs. Robert Campbell in memory of Susan Payne Rodgers, public domain, 70.10.41
This work is not currently on view.
Title

Male Pith Sculpture (Kike)

Artist

Date

early 20th century

Medium

raffia pith, pegs, and pigment

Dimensions (H x W x D)

7 in x 7 in x 2 1/4 in

Collection Area

African Art

Category

Cameroon

Sculpture

Object Type

sculpture

Culture

Mambila

Credit Line

The Paul and Clara Gebauer Collection of Cameroon Art; Gift of Mr. and Mrs. Robert Campbell in memory of Susan Payne Rodgers

Accession Number

70.10.41

Copyright

public domain

Terms
These two sculptures (see also: 70.10.42), made from the pith of the raffia palm, are among the most enigmatic artworks from Africa. For each piece, the artist assembled three pith cores and created striking geometric designs. The simple yet bold anthropomorphic forms are enhanced by white, red, and black pigment and represent a male and female pair.

In 1937, Paul Gebauer collected the figures in the Mambila village of Warwar. He surmised that they were somehow related to an ancestor cult, but did not provide the Museum with detailed contextual information. By contrast, David Zeitlyn, a British anthropologist who worked among the Mambila in the 1980s, suggests that this type of pith sculpture, called kike, was used traditionally for sua, a complex of rituals concerning the healing of illness, central to traditional religious practice among the Mambila. The figures were considered sacred and were guarded in storehouses devoted to sua paraphernalia. Precisely how these sculptures functioned as part of religious practice remains unclear, in particular since they are no longer produced or in use.