Kola Nut Container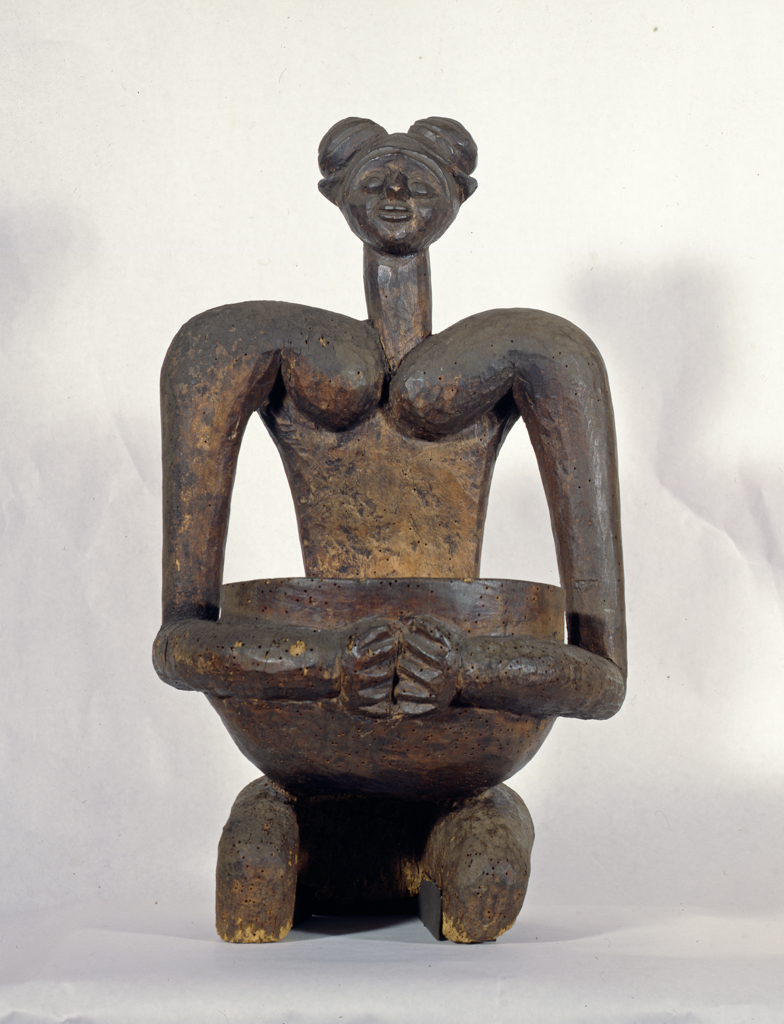 unknown Tikar Kingdom artist, Kola Nut Container, ca. 1900, wood, The Paul and Clara Gebauer Collection of Cameroon Art; Museum Purchase: Edwin Binney, 3rd, Fund, public domain, 70.10.33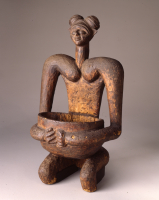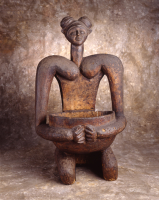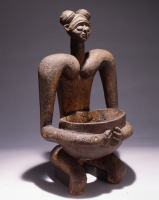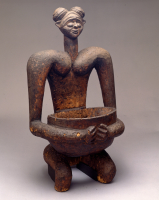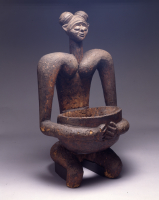 This work is not currently on view.
Title

Kola Nut Container

Artist

Date

ca. 1900

Medium

wood

Dimensions (H x W x D)

22 in x 12 1/4 in x 10 in

Collection Area

African Art

Category

Cameroon

Sculpture

Containers and Vessels

Object Type

container

Culture

Tikar Kingdom

Credit Line

The Paul and Clara Gebauer Collection of Cameroon Art; Museum Purchase: Edwin Binney, 3rd, Fund

Accession Number

70.10.33

Copyright

public domain

Terms
In the northern part of the Cameroon Grassfields, an area known for its excellent kola nuts, rulers and important lineage heads used elaborate containers to hold a ready supply of nuts for their guests. Sharing of these kola nuts, which are easily broken into small pieces and then chewed, symbolizes hositality and is often part of ritual. The bitter tasting nuts have a stimulating effect.

Although heavily damaged by insects, this container compares favorably in style and composition with several similar works from the kingdom of Kom and the chiefdoms within its sphere of influence.

In all instances, a male figure holds the container, alluding to the fact that a royal retainer would serve kola nuts in such a fashion. Particularly noteworthy are the rendering of the headdress and the bold execution of the figure's shoulders and arms.

According to information collected by Paul Gebauer and Gilbert Schneider, artists in Mejung, a chiefdom to the south of Kom, created this receptacle. During the second half of the rule of Fon Yu (ruled ca. 1865-1912), Mejung was absorbed into Kom and the artists resettled at Laikom, the capital of the kingdom.