Madonna and Child with Saint Catherine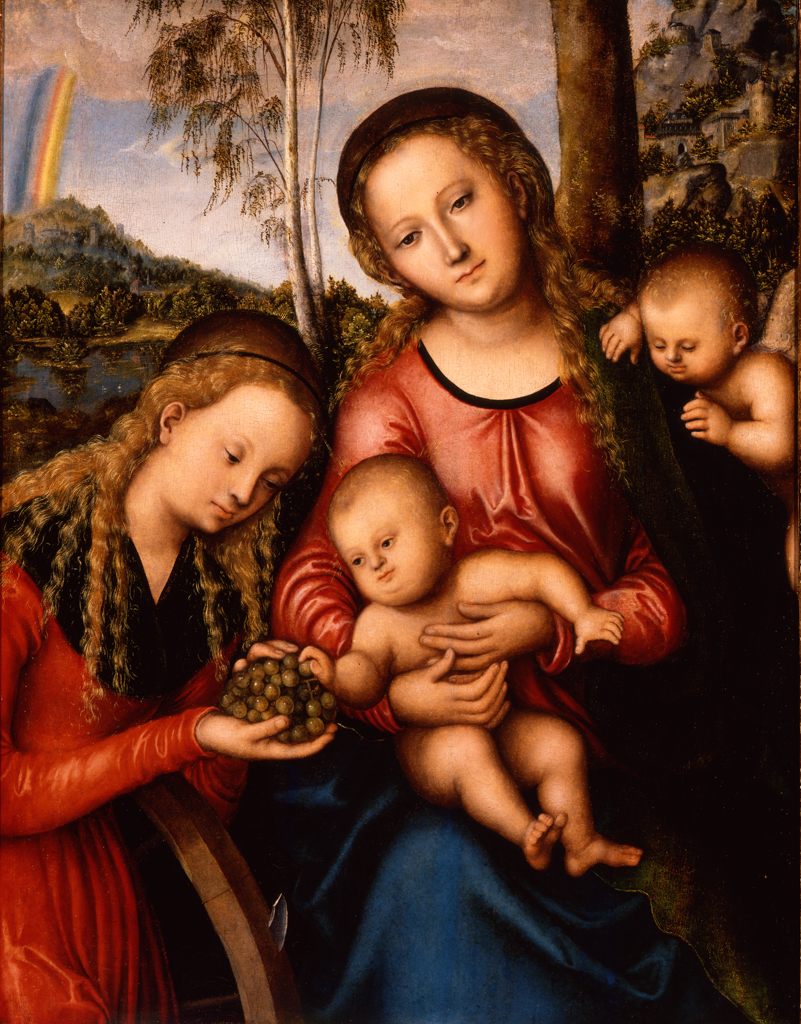 Lucas Cranach the Elder, Madonna and Child with Saint Catherine, ca. 1515, paint on panel, Gift of Mrs. Charlotte A. Maser, public domain, 69.67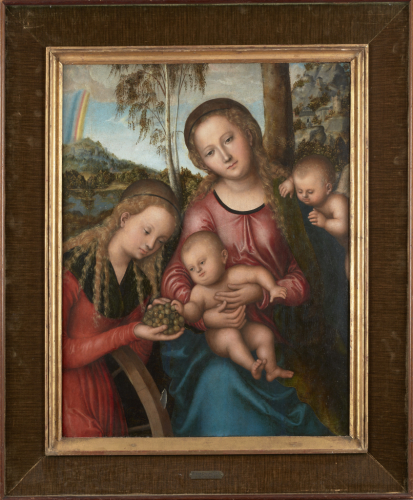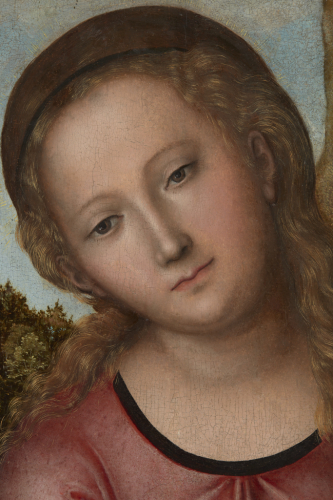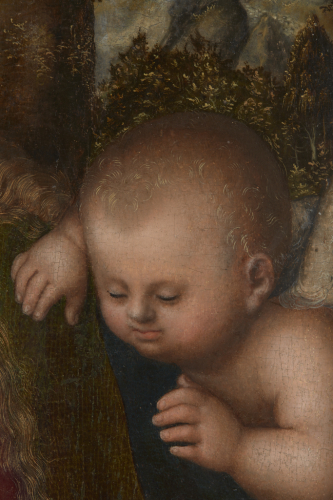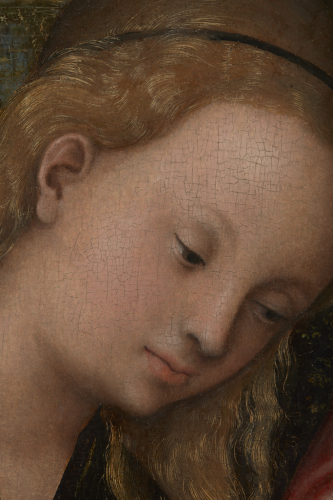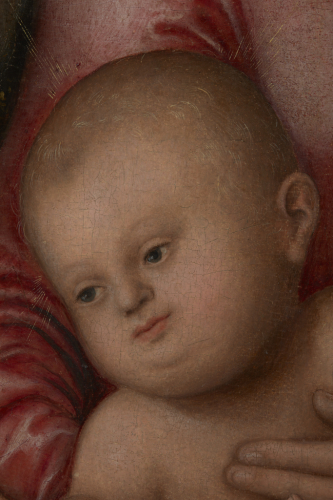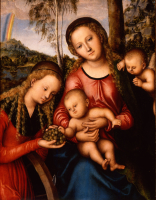 This work is on view.
Title

Madonna and Child with Saint Catherine

Artist

Date

ca. 1515

Period

High Renaissance (late 15th-1520s)

Medium

paint on panel

Dimensions (H x W x D)

28 1/2 in x 22 in

Collection Area

European Art

Category

Paintings

Object Type

painting

Culture

German

Credit Line

Gift of Mrs. Charlotte A. Maser

Accession Number

69.67

Copyright

public domain

Terms

Place Made

Created in: Wittenberg

Location
Lucas Cranach began painting in Vienna, but soon relocated to Wittenberg to pursue his career under Saxon court patronage. In the 1520s, Wittenberg became the seat of the Reformation, and although Cranach continued to work for Catholic patrons well after its advent, he would become one of the chief artists of the new Protestant faith.

Devotional images of the Virgin remained a standard of every painter, even after the Reformation. In this composition, Mary and the Christ Child are attended by St. Catherine, who leans on a barbed wheel, the instrument of her martyrdom. Cranach showed off his painterly skill with the motif of the grapes eaten by the Christ Child, which was understood at the time as a reference to Christ's sacrifice, and the wine of the Eucharist. The rainbow is symbolic of the covenant between God and man. Of three known examples of this composition by Cranach, recent study has determined that despite condition issues, Portland's is the superior version.