Flower Still Life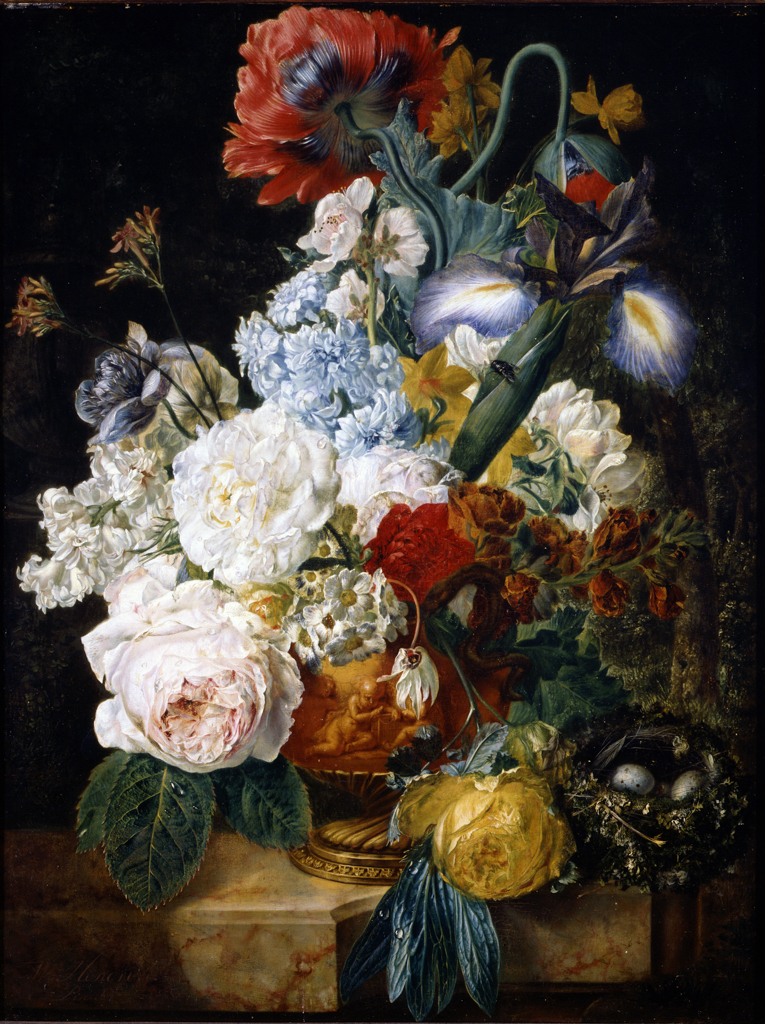 Wybrand Hendriks, Flower Still Life, 1810/1830, oil on panel, Gift of the Honorable George Rossman in memory of his wife, Loreta Showers Rossman, public domain, 65.19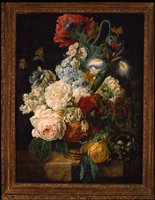 This work is on view.
Title

Flower Still Life

Artist

Date

1810/1830

Medium

oil on panel

Dimensions (H x W x D)

18 3/4 in x 14 1/4 in

Inscriptions & Markings

signature: W. Hendricks, brushed, lower left

Collection Area

European Art

Category

Paintings

Object Type

painting

Culture

Dutch

Credit Line

Gift of the Honorable George Rossman in memory of his wife, Loreta Showers Rossman

Accession Number

65.19

Copyright

public domain

Terms

Location
Hendriks's still life offers a summation of the extraordinary achievements of Dutch flower painting in the seventeenth and eighteenth centuries. Far removed from realism, the lavish bouquets are artfully contrived assemblages featuring exquisitely detailed renderings of flowers that could never have been in bloom simultaneously. Glistening dewdrops and a stray insect complete the deception and attest to the painter's illusionist skill.

Hendriks's achievement was not only the product of his training at the Amsterdam Academy. His fine-tuned appreciation of the history of his art form was developed as the first curator of the Teylers Museum in Haarlem, a post he held from 1785 to 1819.