Portrait of a Lady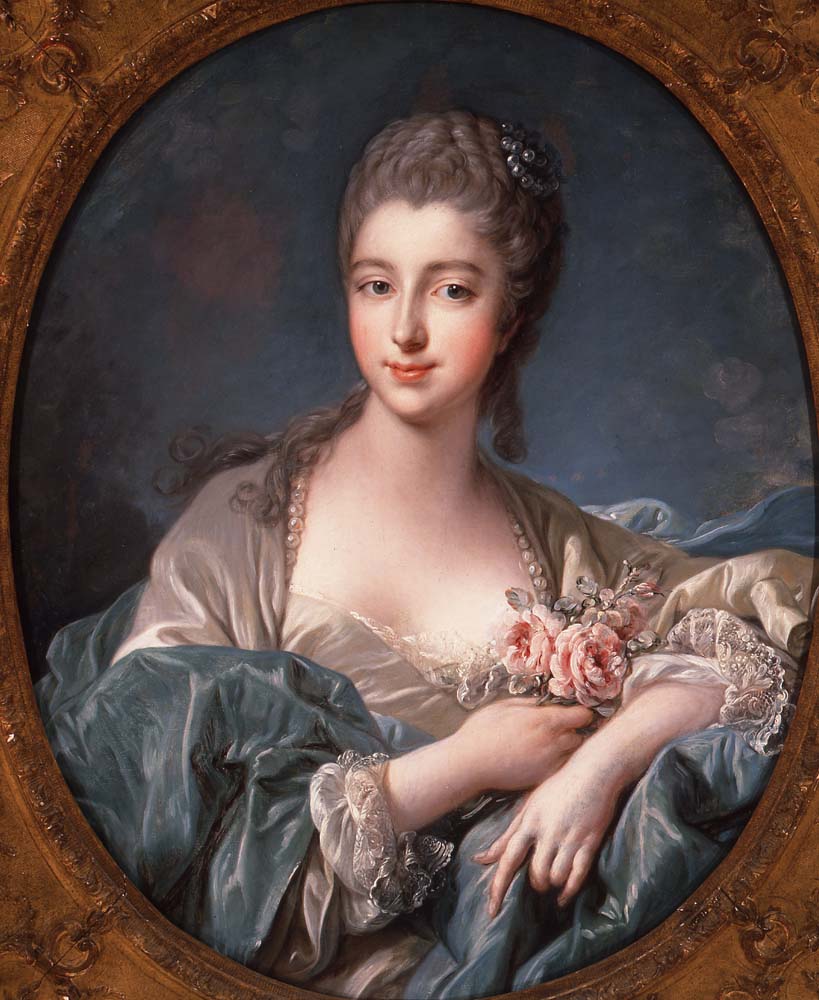 François Boucher, Portrait of a Lady, 1760/1770, oil on canvas, Museum Purchase: Funds provided by an Anonymous Donor, public domain, 65.13
This work is on view.
Title

Portrait of a Lady

Artist

Date

1760/1770

Period

Rococo

Medium

oil on canvas

Dimensions (H x W x D)

29 3/8 in x 24 1/8 in

Inscriptions & Markings

signature/maker's mark: signed lower right

Collection Area

European Art

Category

Paintings

Object Type

painting

Culture

French

French

Credit Line

Museum Purchase: Funds provided by an Anonymous Donor

Accession Number

65.13

Copyright

public domain

Terms

Location
The name of the painter François Boucher is synonymous with the French Rococo-style that reached its highpoint in the middle of the eighteenth century.

Although the traditional identification of this portrait as a depiction of Boucher's great patron, Madame de Pompadour, is no longer accepted, the sitter was certainly a lady of influence. Boucher was not primarily a portraitist and, as the favorite artist of the royal mistress, he did not want for employment. This late work seems, in fact, less a precise record of a specific set of facial features than a rendering of the ideal of femininity that dominated the Rococo style.