Francisco de Goya, Spanish (1746-1828), from the series Etchings of Ten Favorite Artists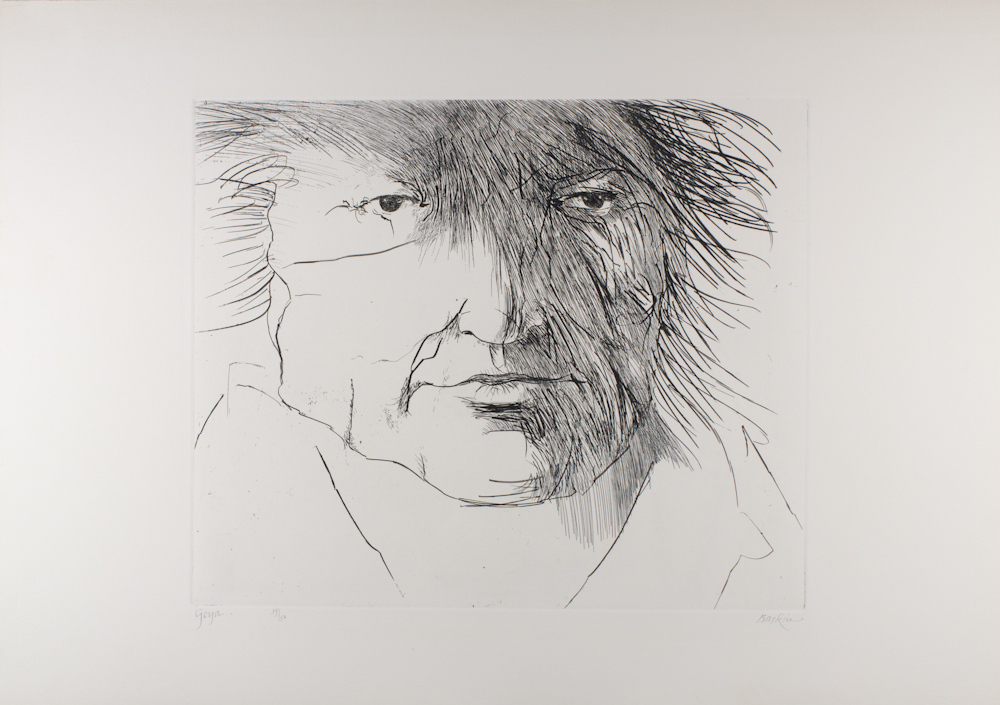 Leonard Baskin, Francisco de Goya, Spanish (1746-1828), from the series Etchings of Ten Favorite Artists, 1962, etching on paper, Museum Purchase: Caroline Ladd Pratt Fund, © The Estate of Leonard Baskin; Courtesy Galerie St. Etienne, New York, 63.28.7
This work is not currently on view.
Title

Francisco de Goya, Spanish (1746-1828), from the series Etchings of Ten Favorite Artists

Related Titles

original language: Francisco de Goya, Spanish (1746-1828)

series (original language): Etchings of Ten Favorite Artists

Artist

Date

1962

Medium

etching on paper

Edition

39/50

Dimensions (H x W x D)

plate: 14 5/8 in x 17 3/4 in; sheet: 20 5/8 in x 29 1/4 in

Inscriptions & Markings

signature: Baskin, graphite, lower right

title; edition: Goya / 39/50, graphite, lower left

Collection Area

Graphic Arts

Category

Prints

Object Type

intaglio print

Culture

American

Credit Line

Museum Purchase: Caroline Ladd Pratt Fund

Accession Number

63.28.7

Copyright

© The Estate of Leonard Baskin; Courtesy Galerie St. Etienne, New York

Terms
Goya stands out as one of the greats in Leonard Baskin's pantheon of printmakers. In April 1961, the traditionalist Baskin called upon the brotherhood of artists to decry the then-current trends of Pop art, which he felt cheapened the artistic act. His depiction of Goya thus becomes both a critique of current trends and a rally cry to return to the great humanism of Goya:

!T!Are we not kin to Goya? Then how can we abide an art that !T!does not bleed when we prick it? The art of our time is an art of cowardice, a triumph of the trivial, a squandering of treasure. !T!The forging of works of art is one of man's remaining semblances !T!of divinity.