Franciscan Monk in the Garden of Gethsemane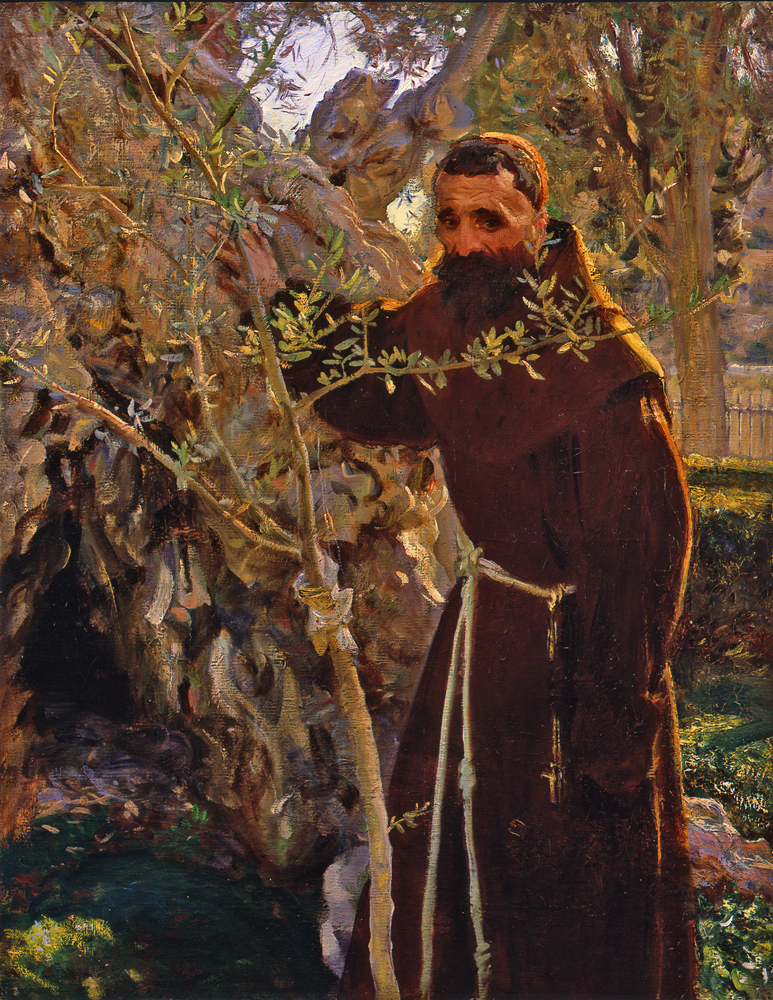 John Singer Sargent, Franciscan Monk in the Garden of Gethsemane, 1905 or 1906, oil on canvas, Gift of Mr. and Mrs. Theodore Newhouse, public domain, 62.42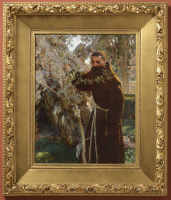 This work is on view.
Title

Franciscan Monk in the Garden of Gethsemane

Artist

Date

1905 or 1906

Medium

oil on canvas

Dimensions (H x W x D)

28 in x 22 1/8 in

Inscriptions & Markings

signature/maker's mark: lower left

Collection Area

American Art

Category

Paintings

Object Type

painting

Culture

American

Credit Line

Gift of Mr. and Mrs. Theodore Newhouse

Accession Number

62.42

Copyright

public domain

Terms

Location
Born to ex-patriot American parents, Sargent spent his childhood traveling throughout Europe. Sophisticated, well-educated and multi-lingual, he attended several European art schools until entering the studio of Carolus-Duran in Paris in 1874. Staying on in Paris, he established himself in high literary and art circles and prospered not only in the French, but also in the British and American art worlds. He enjoyed even greater success after exhibiting at the Paris Salon in 1878, becoming the foremost portraitists by the late 1880s-1890s in America, and then in England.

Later in his career, Sargent began to take summers off from painting portraits to focus on landscapes and other subjects around Europe. Even while he was painting business tycoons, European aristocrats and U.S. presidents, however, he also painted gypsies, tramps, street children, Bedouin nomads, and other interesting characters with the same gusto and passion. Franciscan Monk in the Garden of Gethsemane was painted just prior to Sargent's retirement from portraiture in 1907. He spent his last active years focusing primarily on grand allegorical murals.

The period frame has been made possible by the generosity of the European and American Art Council.