The Circumcision of Christ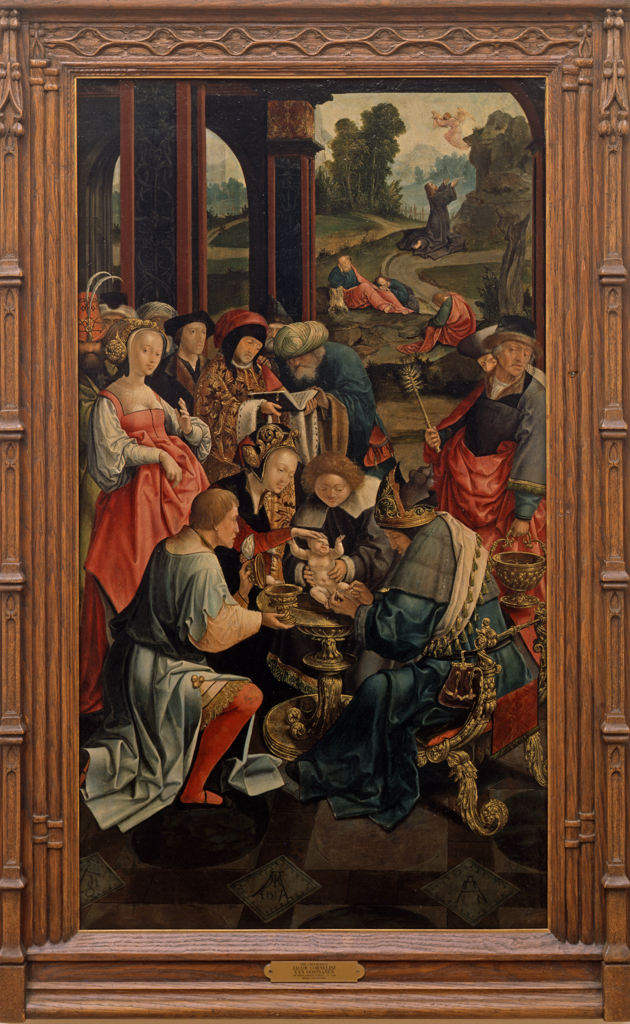 Jacob Cornelisz Van Oostsanen, The Circumcision of Christ, 1517, oil and fabric mounted on wood panel, Gift of The Samuel H. Kress Foundation, public domain, 61.59
This work is on view.
Title

The Circumcision of Christ

Artist

Date

1517

Period

High Renaissance (late 15th-1520s)

Medium

oil and fabric mounted on wood panel

Dimensions (H x W x D)

43 in x 23 3/4 in

Inscriptions & Markings

signature/maker's mark: 16th c., monogram and date bottom center

Collection Area

European Art

Category

Paintings

Object Type

painting

Culture

Dutch

Credit Line

Gift of The Samuel H. Kress Foundation

Accession Number

61.59

Copyright

public domain

Terms

Location
Van Oostsanen was the first painter to gain prominence in Amsterdam. His careful attention to detail exemplifies Northern Renaissance painting. Casting the circumcision scene as an aristocratic ceremony with richly costumed figures and gilded furnishings connects this work with the international court style of Mannerism.

This painting depicts the ancient Jewish practice of circumcising infant males to initiate them into the religious community. In Christian doctrine, circumcision symbolized the first moment of Christ's physical suffering, anticipating his sacrifice on the cross. The connection is illustrated through the inclusion of a scene of Christ's Agony in the Garden in the background landscape.