Saint Lawrence Giving the Treasures of the Church to the Poor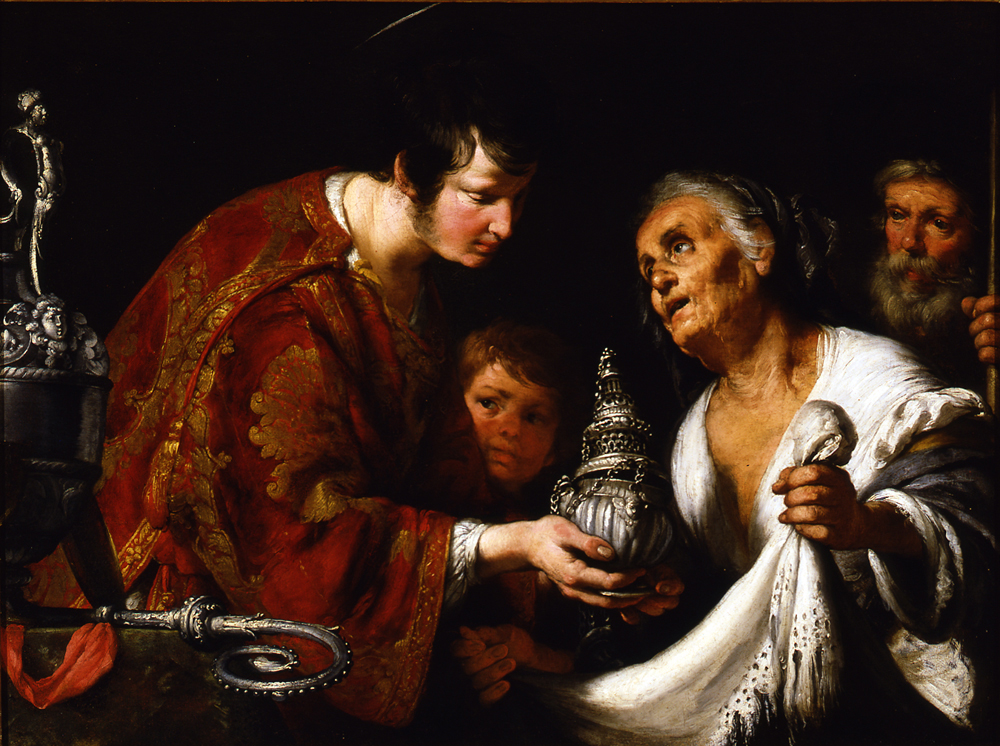 Bernardo Strozzi, Saint Lawrence Giving the Treasures of the Church to the Poor, 1635/1640, oil paint on canvas, Gift of the Samuel H. Kress Foundation, public domain, 61.58
This work is on view.
Title

Saint Lawrence Giving the Treasures of the Church to the Poor

Artist

Date

1635/1640

Medium

oil paint on canvas

Dimensions (H x W x D)

38 1/2 in x 52 3/4 in

Collection Area

European Art

Category

Paintings

Object Type

painting

Culture

Italian

Credit Line

Gift of the Samuel H. Kress Foundation

Accession Number

61.58

Copyright

public domain

Terms

Location
A native of Genoa, Bernardo Strozzi pursued multiple vocations—he was a monk and priest, as well as a painter. He eventually left his Capuchin monastery for Venice, where he became one of the city's leading artists. Strozzi's style reflects multiple influences, combining a Venetian taste for color with the vivid drama and expressive brushwork of Peter Paul Rubens and Anthony Van Dyck (both of whom had worked in Genoa) and a use of light and dark recalling that of Caravaggio.

The subject of this painting is an episode from the life of St. Lawrence, a third-century martyr. During a virulent persecution of the Christian community by the Roman Emperor Valerian, Pope Sixtus II was condemned to death. Rather than permit the treasures of the church to be confiscated, the Pope instructed his young archdeacon, Lawrence, to distribute them to the poor. Lawrence obeyed; and then was himself put to death four days later.