The Capture of Christ in the Garden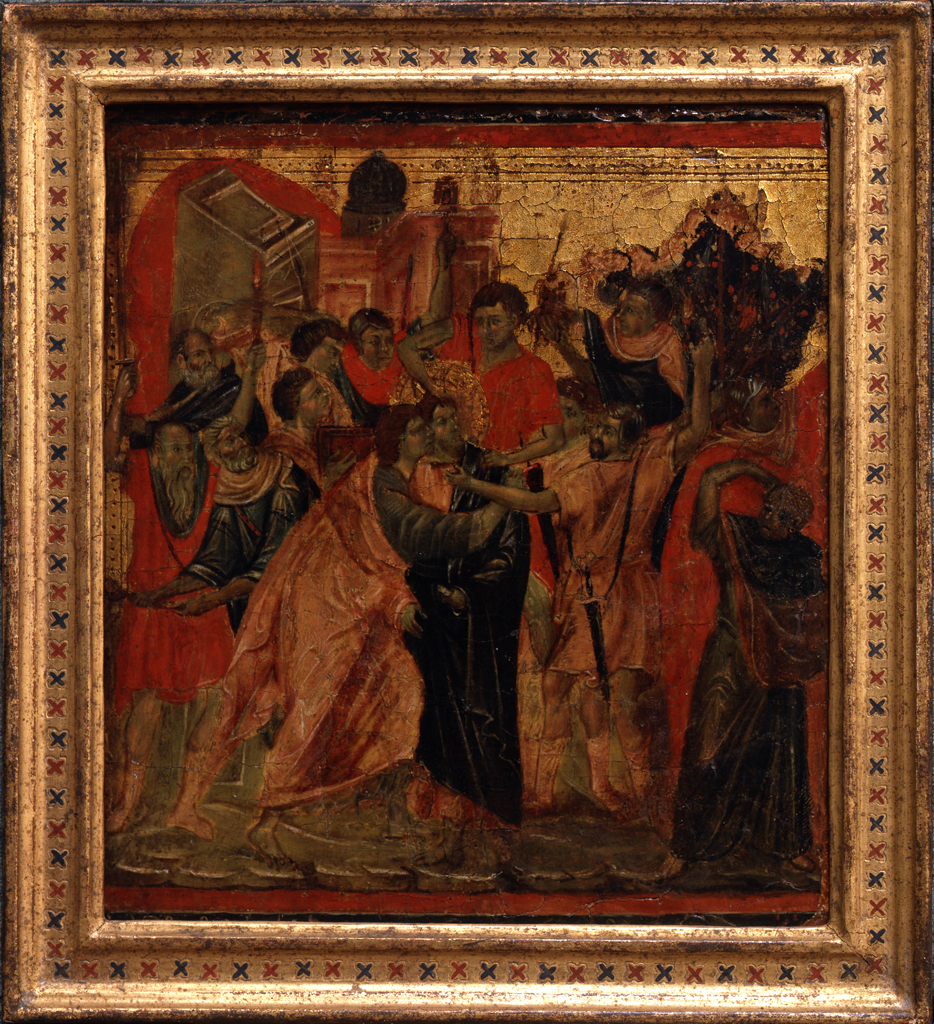 unknown Italian artist, The Capture of Christ in the Garden, 1275/1299, oil on wood, Gift of The Samuel H. Kress Foundation, public domain, 61.55
This work is on view.
Title

The Capture of Christ in the Garden

Artist

Date

1275/1299

Period

Late Medieval (ca. 1250-ca. 1500)

Medium

oil on wood

Dimensions (H x W x D)

7 in x 6 1/4 in

Collection Area

European Art

Category

Paintings

Object Type

painting

Culture

Italian

Credit Line

Gift of The Samuel H. Kress Foundation

Accession Number

61.55

Copyright

public domain

Terms

Location
The Capture of Christ in the Garden was possibly one of a series of panels depicting the life of Christ. Although there is disagreement as to the painting's authorship, several scholars have attributed it to Cimabue, the leading practitioner of the Byzantine style in thirteenth-century Florence.

While this painting features typical Byzantine conventions, the artist has introduced proto-Renaissance compositional devices. The lavish gold and red color scheme and the linear patterning of the draperies reflect Byzantine tradition. So, too, does the somewhat symbolic approach to the narrative, including a garden suggested by the tree on the right and the schematic wall on the left. More innovative is the variety of figures. The three-quarters back view of the dark-bearded figure on the right is particularly ambitious.