Christ on the Cross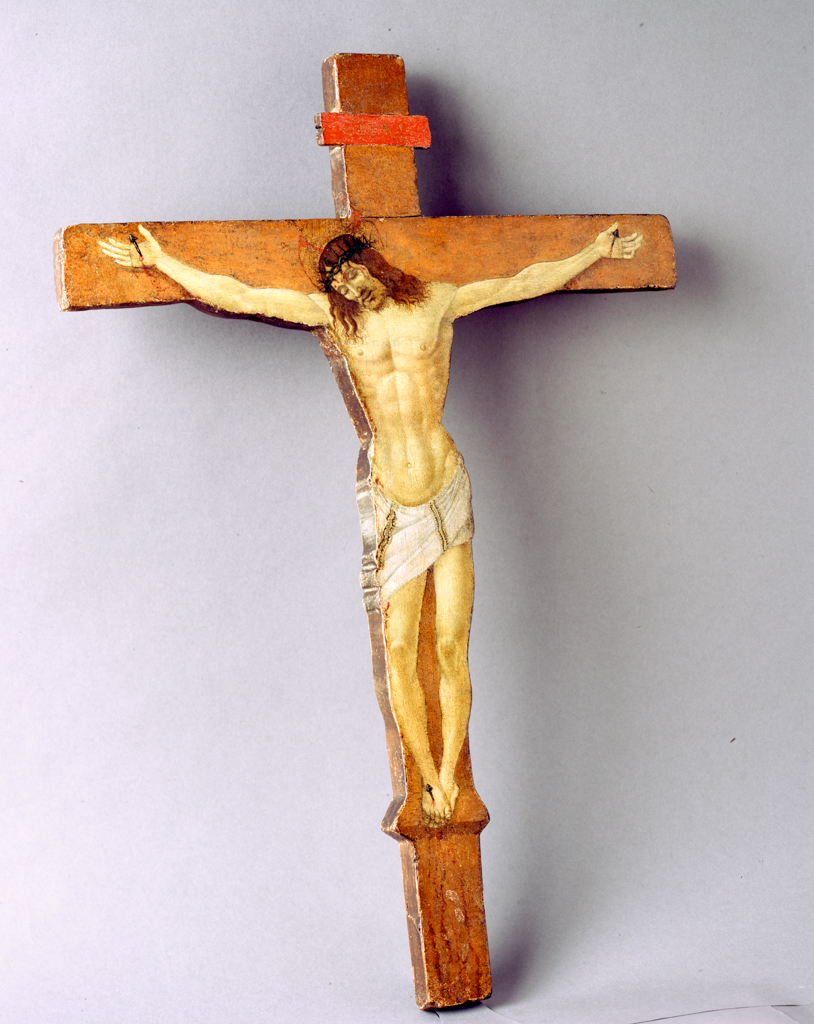 Sandro Botticelli (Alessandro di Mariano Filipepi), Christ on the Cross, ca. 1500, tempera on wood, Gift of The Samuel H. Kress Foundation, public domain, 61.54
This work is on view.
Title

Christ on the Cross

Artist

Date

ca. 1500

Period

High Renaissance (late 15th-1520s)

Medium

tempera on wood

Dimensions (H x W x D)

27 7/8 in x 15 3/4 in

Collection Area

European Art

Category

Paintings

Object Type

painting

Culture

Florentine

Credit Line

Gift of The Samuel H. Kress Foundation

Accession Number

61.54

Copyright

public domain

Terms

Location
Botticelli is best known for his poetic mythologies, but late in his career, under the influence of the puritanical religious reformer, Savonarola, he turned to highly expressive and often archaic religious themes. His use of a silhouette cutout seems to have been inspired by an earlier type of devotional image—the painted crosses of the thirteenth and fourteenth centuries.

This work may have been used as a processional cross, but since it is painted on one side only, it was more likely intended for placement on the wall above an altar.