Saint Christopher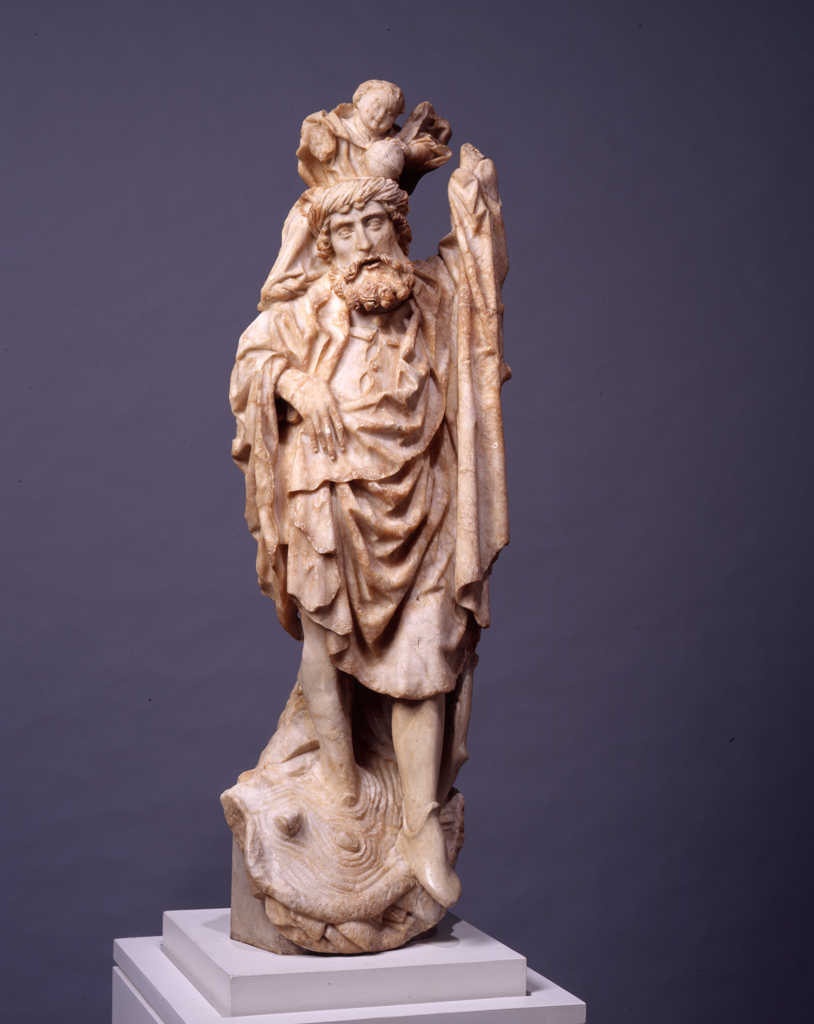 unknown Franco-Flemish sculptor, Saint Christopher, 1480-1520, marble, Gift of The Samuel H. Kress Foundation, public domain, 61.53
This work is on view.
Title

Saint Christopher

Date

1480-1520

Medium

marble

Dimensions (H x W x D)

41 in x 11 1/2 in x 8 in

Collection Area

European Art

Category

Sculpture

Object Type

sculpture

Culture

French

Credit Line

Gift of The Samuel H. Kress Foundation

Accession Number

61.53

Copyright

public domain

Terms

Place Made

Created in: Amiens

Location
The name Christopher means "Christ-bearer" and was given to the saint because he traversed a raging river carrying the infant Jesus on his shoulder. Although the saint had performed this service for many adults, he was challenged by the great weight of the child. It was not until they reached the opposite bank that Jesus revealed his true identity to his faithful servant. Christopher became the patron saint of travelers.

This sculpture is actually a deep relief and the unfinished back indicates that it was made to be inserted in a niche. Although the precise location of its creation remains a mystery, the style of drapery indicates that it was probably made in Flanders or northern France.