The Holy Trinity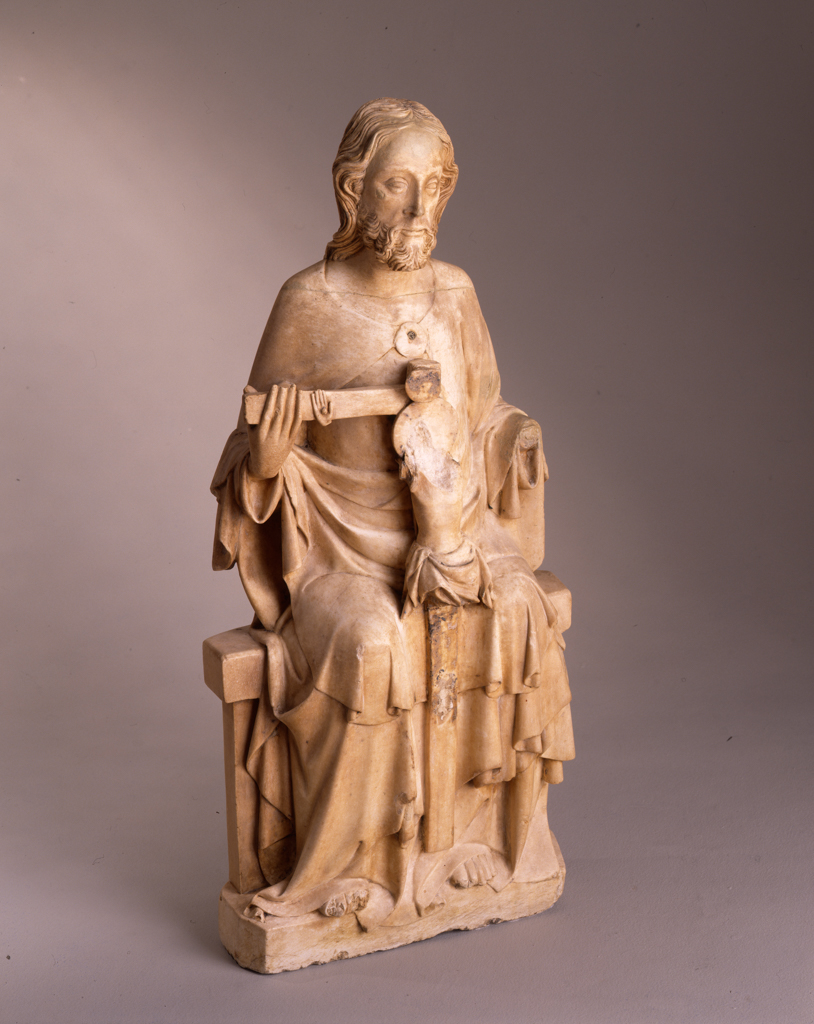 unknown French sculptor, The Holy Trinity, 1300-1350, marble, Gift of The Samuel H. Kress Foundation, public domain, 61.52
This work is on view.
Title

The Holy Trinity

Related Titles

alternate: Throne of Grace

Date

1300-1350

Period

Early Renaissance (mid-14th-mid-15th century)

Medium

marble

Dimensions (H x W x D)

28 1/2 in x 13 1/2 in x 6 in

Collection Area

European Art

Category

Sculpture

Object Type

sculpture

Culture

French

Credit Line

Gift of The Samuel H. Kress Foundation

Accession Number

61.52

Copyright

public domain

Terms

Place Made

Created in: Charlieu

Location
This sculptural group, called the Throne of Grace, is a common medieval representation of the Trinity—God the Father, Christ, and the Holy Spirit. It was carved to adorn part of the Cluniac Abbey at Charlieu, France. Originally, the figure of God the Father held a small figure of Christ on the cross before him, and a dove symbolizing the Holy Spirit hovered over Christ's head. Christ's human nature and sacrifice are depicted here, but are understood to group exist in a timeless state of being.

The harmonious composition and graceful rhythms of this finely executed sculpture create a contemplative stillness. The figures, while naturalistic, suggest an idealized image both beautiful and serenely spiritual.