The Finding of Moses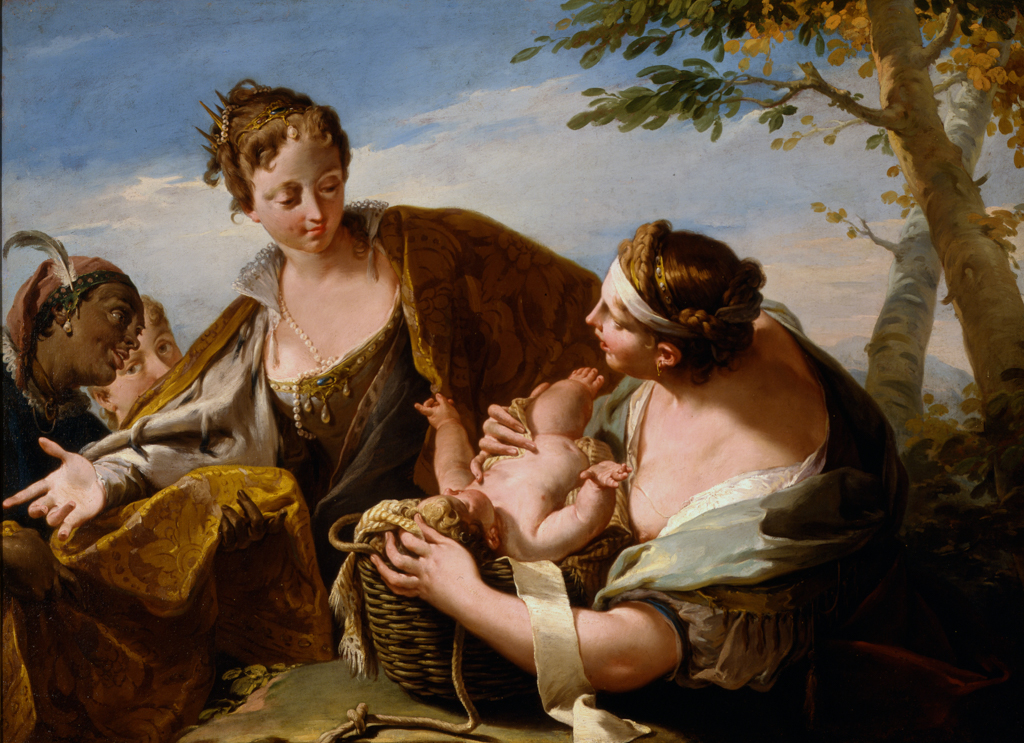 Giovanni Battista Pittoni, the younger, The Finding of Moses, 1730/1740, oil on canvas, Gift of The Samuel H. Kress Foundation, public domain, 61.49
This work is on view.
Title

The Finding of Moses

Artist

Date

1730/1740

Medium

oil on canvas

Dimensions (H x W x D)

39 1/2 in x 54 in

Collection Area

European Art

Category

Paintings

Object Type

painting

Culture

Italian

Credit Line

Gift of The Samuel H. Kress Foundation

Accession Number

61.49

Copyright

public domain

Terms

Location
Pittoni was born in Venice and became one of the city's greatest painters, along with his contemporary Giovanni Battista Tiepolo (1696–1770). Pittoni's airy, courtly treatments of Biblical and mythological subjects brought him an international clientele. This painting depicts one of the most beloved stories from the Old Testament. The Book of Exodus tells that pharaoh feared a slave uprising and ordered that the population be reduced by drowning all newborn Israelite boys in the River Nile. To save Moses, his mother placed him in a basket and left him in the bulrushes beside the river, where he was found and adopted by pharaoh's daughter. She is depicted in a glamorous costume based on contemporary Venetian aristocratic dress. As members of her retinue look on from behind, pharaoh's daughter gestures that she will take the baby home. The woman embracing Moses is his mother, who returned to pose as a midwife, which makes the exchange heartrending.