Madonna and Child with the Infant Saint John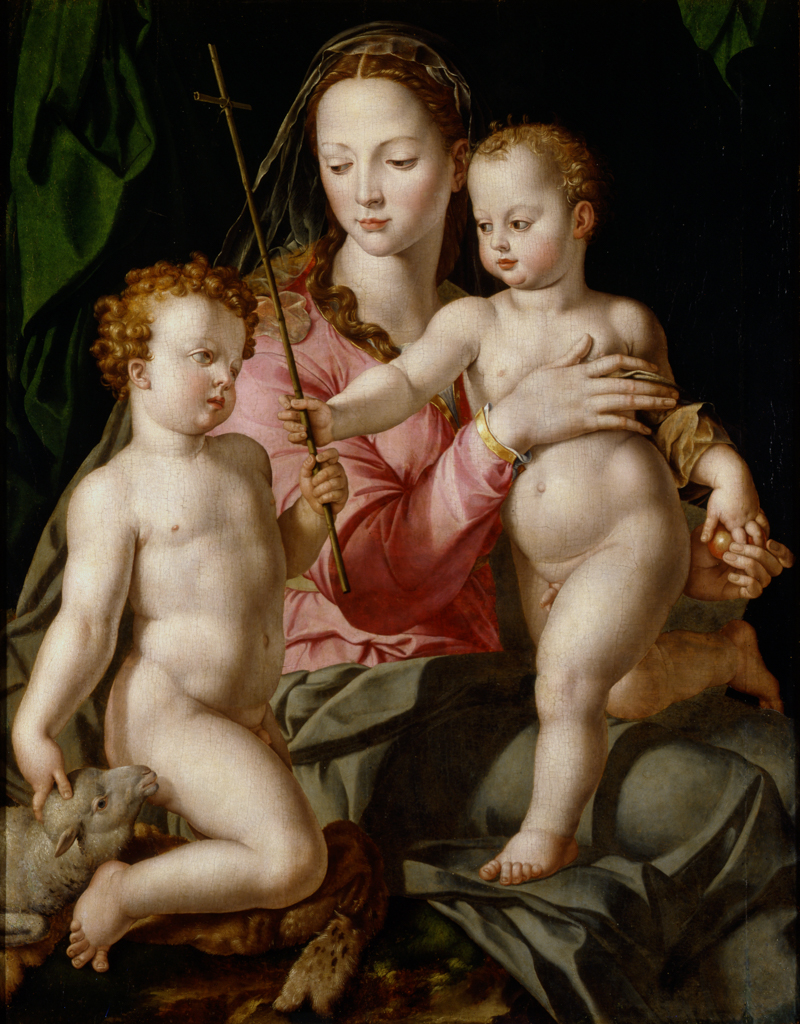 Follower of Agnolo Bronzino, Madonna and Child with the Infant Saint John, 1540/1560, oil on poplar wood, Gift of The Samuel H. Kress Foundation, public domain, 61.48
This work is on view.
Title

Madonna and Child with the Infant Saint John

Artist

Date

1540/1560

Period

Late Renaissance (mid-late 16th century)

Medium

oil on poplar wood

Dimensions (H x W x D)

40 3/8 in x 31 1/2 in

Collection Area

European Art

Category

Paintings

Object Type

painting

Culture

Italian

Credit Line

Gift of The Samuel H. Kress Foundation

Accession Number

61.48

Copyright

public domain

Terms

Location
The importance of the meeting between Christ and John the Baptist as adults led artists to envision a meeting between the two as children. Here, the exchange between them enacts a prophecy: Christ steps heroically forward to accept the cross that he will later bear to Calvary as the lamb of sacrifice.

Considered the principal master of Florentine Mannerism, Bronzino created an art distinctive for its courtly stylishness, sophisticated compositions, and the elegant, often improbable postures of its figures. The artist's example dominated Florentine style in the mid-sixteenth century and this work was made by a close follower, perhaps under his supervision.