Young Man in a Red Cap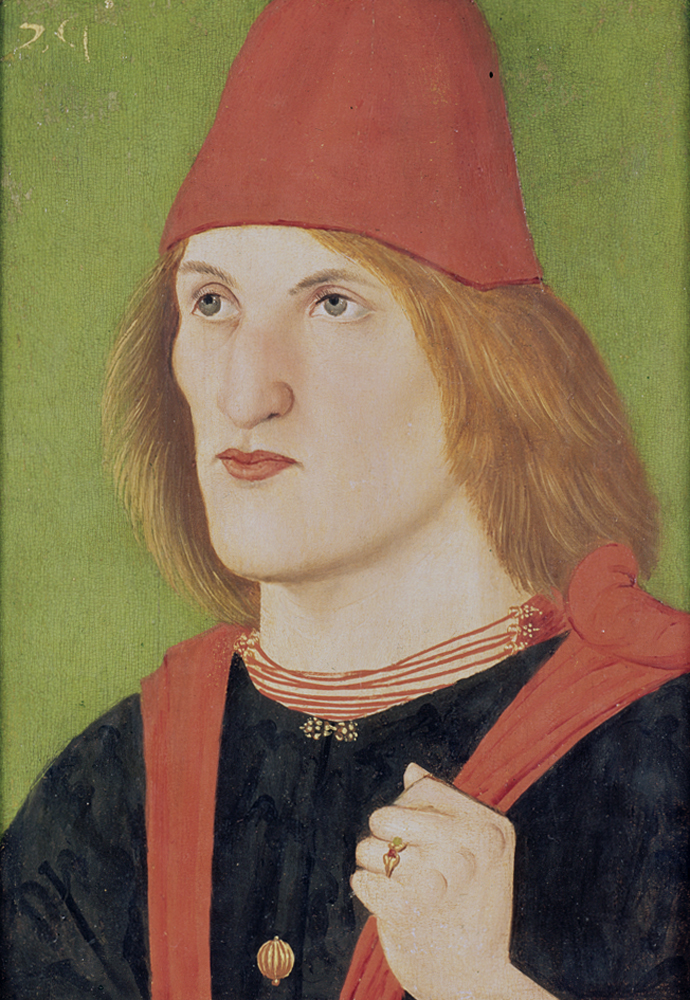 South German Master, Young Man in a Red Cap, 1475/1495, oil on parchment mounted on wood, Gift of The Samuel H. Kress Foundation, public domain, 61.47
This work is not currently on view.
Title

Young Man in a Red Cap

Date

1475/1495

Period

High Renaissance (late 15th-1520s)

Medium

oil on parchment mounted on wood

Dimensions (H x W x D)

13 in x 9 1/2 in

Collection Area

European Art

Category

Paintings

Object Type

painting

Culture

German

Credit Line

Gift of The Samuel H. Kress Foundation

Accession Number

61.47

Copyright

public domain

Terms
In northern Europe, the artistic innovations of the Renaissance appeared more slowly and in different forms than in Italy; in many countries, Gothic elements lingered into the early 16th century. While their Italian counterparts were recreating the forms and structures of three-dimensional space with perspective and modeling, Northern European artists concentrated on the surfaces and details of what they observed. In Young Man in a Red Cap, for example, the artist focused on the colors, clothing and features of his subject but did little to suggest three-dimensionality. The unknown artist also took no pains to flatter his subject, and later alterations to the painting minimized the man's hooked nose and pursed mouth. Recent restoration has uncovered the sitter's original features.