Madonna and Child with Two Angels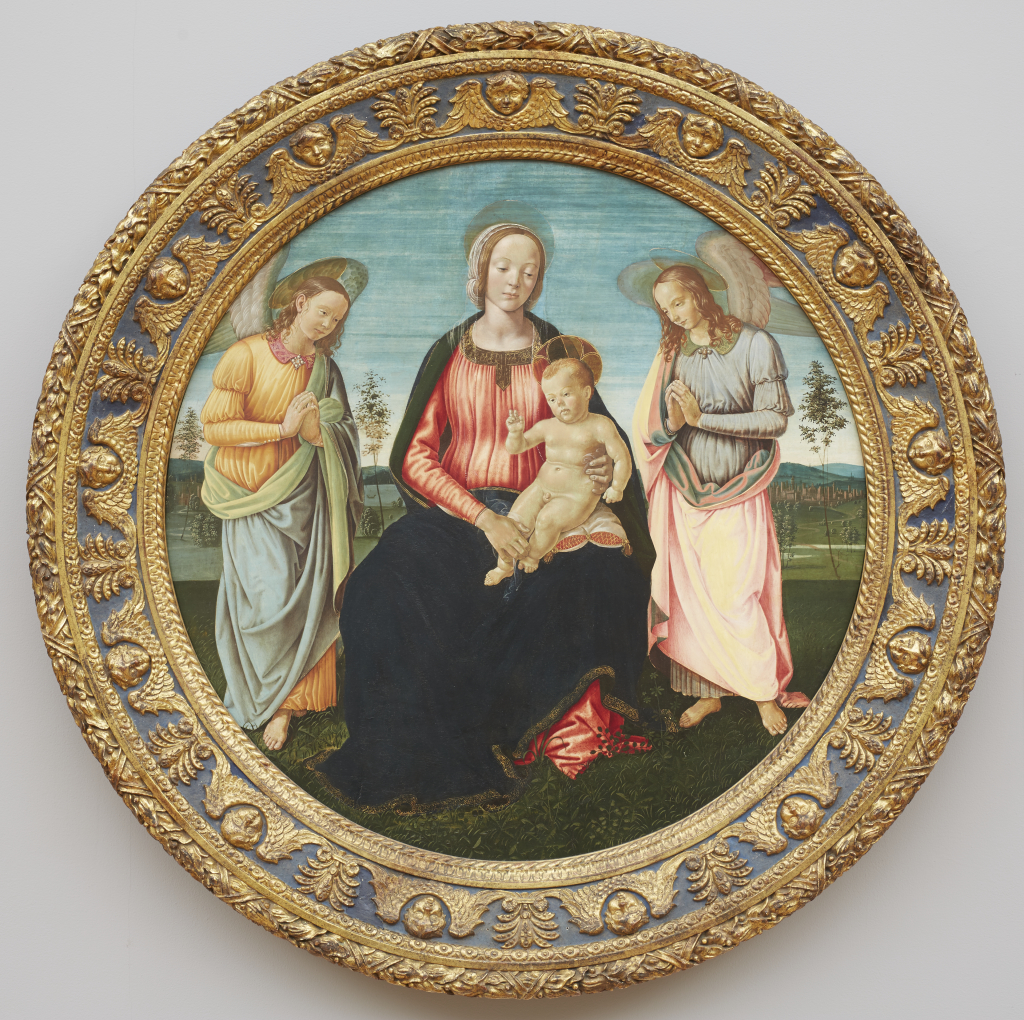 Francesco Granacci, Madonna and Child with Two Angels, 1495, tempera on wood, Gift of the Samuel H. Kress Foundation, public domain, 61.46
This work is on view.
Title

Madonna and Child with Two Angels

Artist

Date

1495

Period

High Renaissance (late 15th-1520s)

Medium

tempera on wood

Dimensions (H x W x D)

45 3/4 in diam.

Collection Area

European Art

Category

Paintings

Object Type

painting

Culture

Italian

Credit Line

Gift of the Samuel H. Kress Foundation

Accession Number

61.46

Copyright

public domain

Terms

Location
The circular format of this painting, called a tondo, was a popular Renaissance configuration. This painting is geometrical in compositional structure, but naturalistic in its stylistic technique. The setting is idyllic but credible, with precisely drawn grasses and plants in the foreground and a view of 15th century Florence in the distance.

Another popular Renaissance device is the balance between divine and human participants. In contrast to the ethereal symbolic attributes, such as haloes, wings, and ceremonial gestures, is a solid, new physicality in the rendering of bodies. This substance is most evident in the pudgy figure of the Christ Child, in the delineation of anatomy beneath the clothing, and in the individual and distinctive faces of the angels.