Saint Mary Magdalene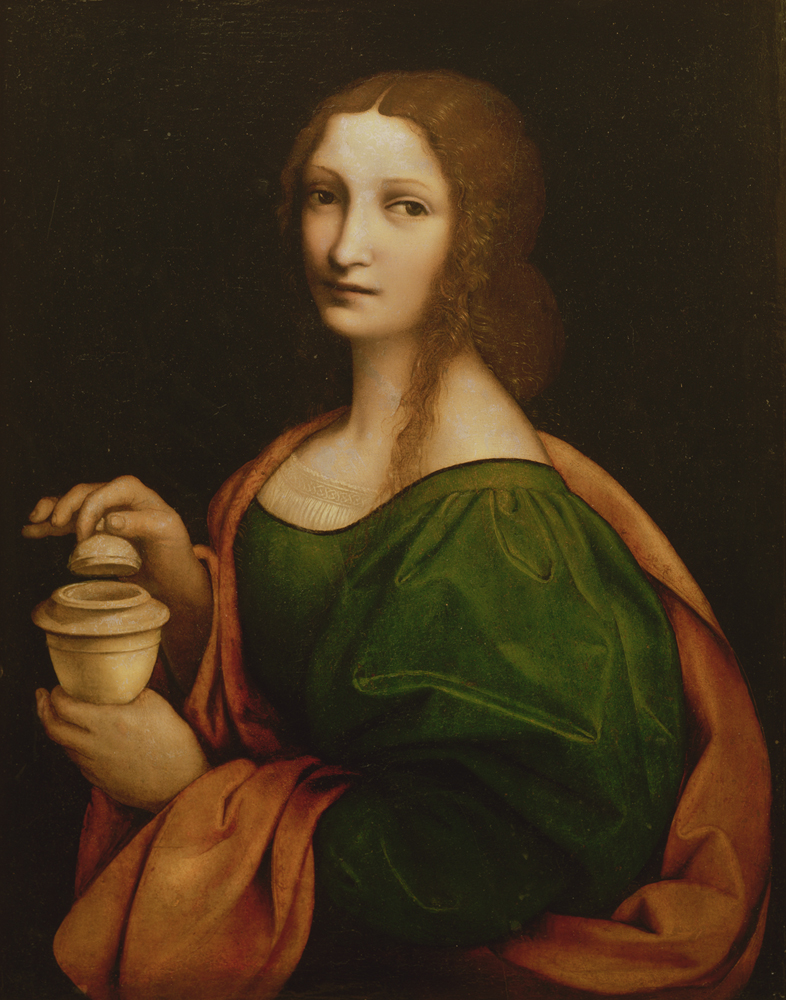 Giampietrino, Saint Mary Magdalene, 1521, tempera on wood, Gift of The Samuel H. Kress Foundation, public domain, 61.38
This work is on view.
Title

Saint Mary Magdalene

Artist

Date

1521

Period

Late Renaissance (mid-late 16th century)

Medium

tempera on wood

Dimensions (H x W x D)

26 1/8 in x 20 1/2 in

Collection Area

European Art

Category

Paintings

Object Type

painting

Culture

Italian

Credit Line

Gift of The Samuel H. Kress Foundation

Accession Number

61.38

Copyright

public domain

Terms

Location
Giampietrino was a pupil and follower of Leonardo da Vinci, the Renaissance master who spent much of his career in Milan, and who exerted a major influence on the art of the area. This painting seems to be loosely based on examples of Leonardo's drawings of the Magdalene. The facial type is typically 'Leonardoesque,' as is the play of light and shadow over the features.

Mary Magdalene is traditionally identified with the unnamed woman who anointed Jesus's feet at the supper at the house of Simon (Luke 7:37–38). Hence, she is generally depicted with a jar of ointment.