Portrait of a Man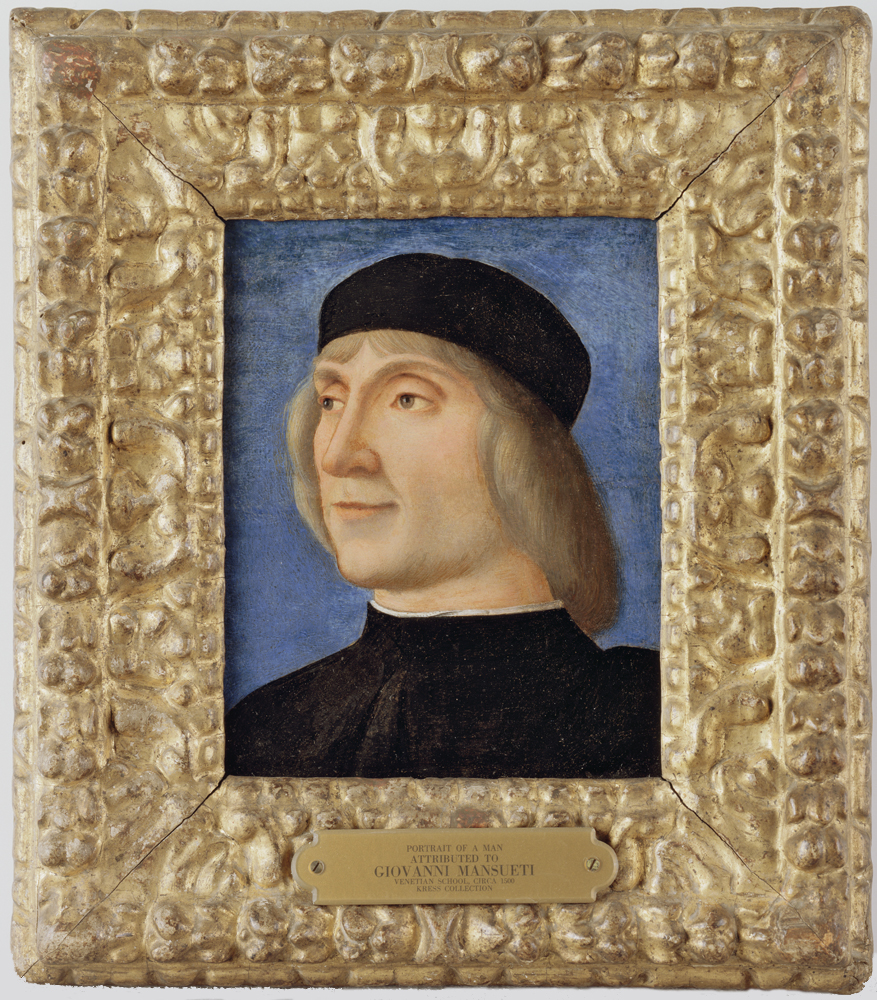 Giovanni Mansuetti, Portrait of a Man, ca. 1500, tempera on wood, Gift of The Samuel H. Kress Foundation, public domain, 61.33
This work is on view.
Title

Portrait of a Man

Artist

Date

ca. 1500

Period

High Renaissance (late 15th-1520s)

Medium

tempera on wood

Dimensions (H x W x D)

8 3/4 in x 6 3/4 in

Collection Area

European Art

Category

Paintings

Object Type

painting

Culture

Italian

Credit Line

Gift of The Samuel H. Kress Foundation

Accession Number

61.33

Copyright

public domain

Terms

Location
Giovanni Mansueti studied with Gentile Bellini, and his work, with its bold, clear colors and focus on details, has often been confused with that of his master. Like Bellini, Mansueti specialized in narrative painting cycles based on the lives of saints and holy figures, that frequently included accurate portrayals of his native Venice. Many of these works were commissioned by commercial guilds and fraternal organizations and featured portraits of their leading members. It is likely that Mansueti also executed several individual portraits, such as the Museum's Portrait of a Man.