Portrait of a Patrician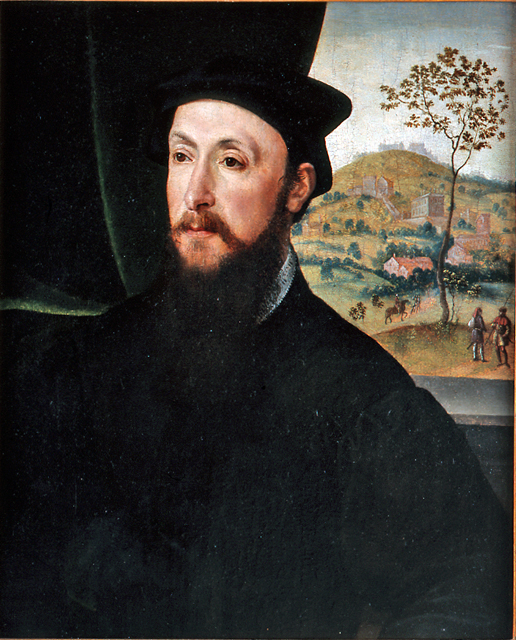 attributed to Giuliano Bugiardini, Portrait of a Patrician, 1510/1530, oil on wood, Gift of The Samuel H. Kress Foundation, public domain, 61.29
This work is on view.
Title

Portrait of a Patrician

Artist

attributed to Giuliano Bugiardini (Italian, 1475-1554)

Date

1510/1530

Period

High Renaissance (late 15th-1520s)

Medium

oil on wood

Dimensions (H x W x D)

22 1/2 in x 18 1/2 in

Collection Area

European Art

Category

Paintings

Object Type

painting

Culture

Florentine

Italian

Credit Line

Gift of The Samuel H. Kress Foundation

Accession Number

61.29

Copyright

public domain

Terms

Location
This painting has been in distinguished collections since the late-eighteenth century and was long believed to be a portrait by Raphael of his most important patron, Taddeo Taddei. Modern scholarship has discredited that attribution.

Based on the delicately interpreted background landscape and sensitive execution, it is now attributed to Bugiardini, who studied with Domenico Ghirlandaio and was also influenced by Raphael.