Mike the Bite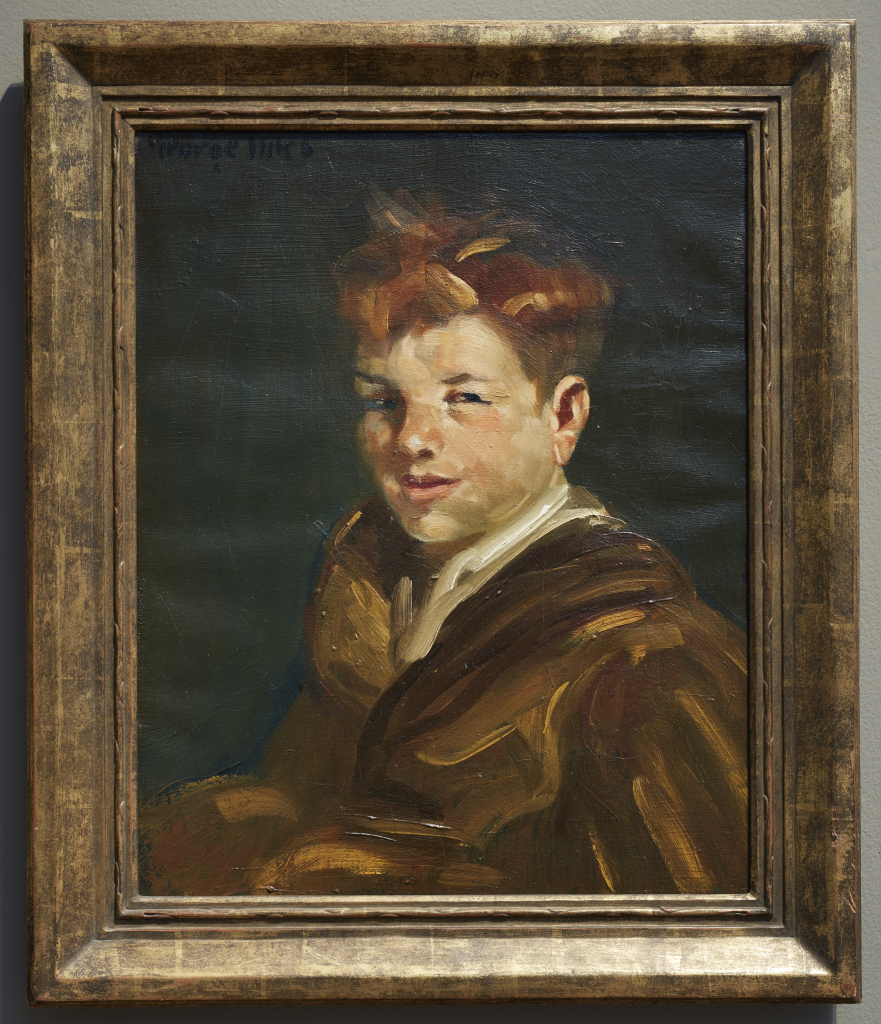 George Luks, Mike the Bite, 1928, oil on canvas, Gift of Mr. and Mrs. Lesley G. Shaefer, public domain, 55.266
This work is on view.
Title

Mike the Bite

Artist

Date

1928

Medium

oil on canvas

Dimensions (H x W x D)

20 in x 16 in

Inscriptions & Markings

signature: George Luks, brushed, upper left

title; date; inscription: [title, date (1928), finger print, and signature], verso

Collection Area

Modern and Contemporary Art; American Art

Category

Paintings

Object Type

painting

Culture

American

Credit Line

Gift of Mr. and Mrs. Lesley G. Shaefer

Accession Number

55.266

Copyright

public domain

Terms

Location
George Luk's paintings reflect his varied experience as a newspaper illustrator, war correspondent, and cartoonist. Depicting realist scenes of urban life typifies the Ashcan School movement; his work was rejected by the National Academy of Design. This prompted Luks and artists including Robert Henri and Arthur B. Davies, whose works are on view nearby, to form their own exhibiting group called The Eight. Mike the Bite portrays a precocious boy of the streets. Using wide, fluid brushstrokes and layered color, Luks built up the ruddy cheeks, squinting, mischievous eyes, tousled hair, and rumpled clothing of the newspaper boy.