Mike the Bite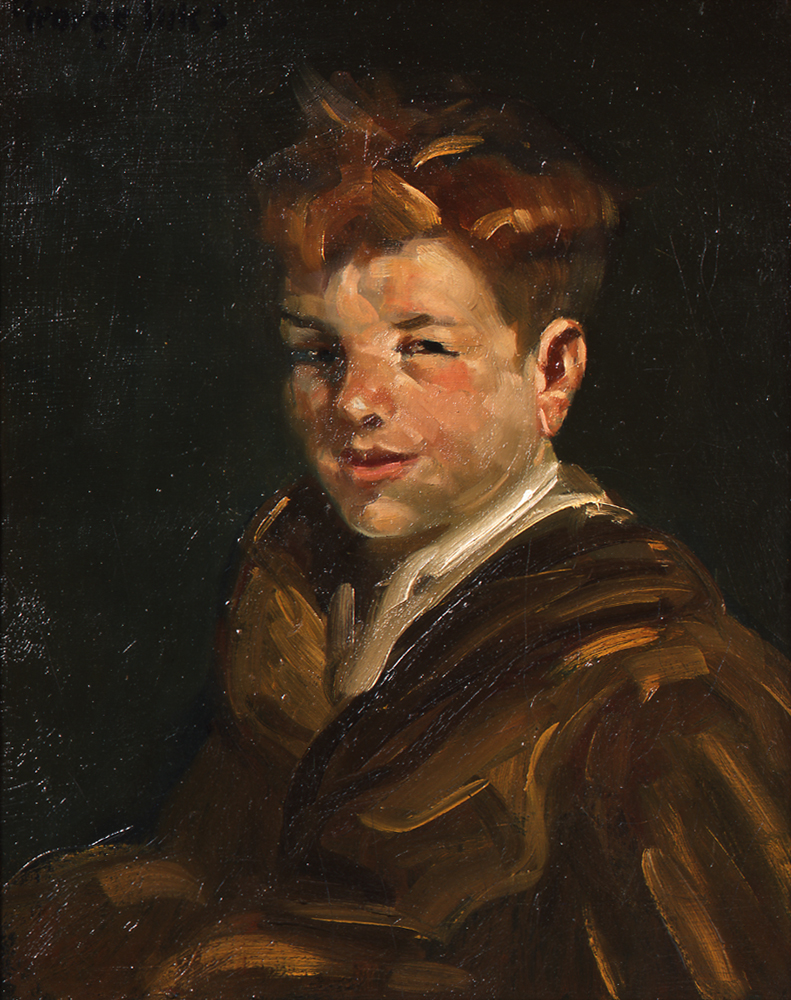 George Luks, Mike the Bite, 1928, oil on canvas, Gift of Mr. and Mrs. Lesley G. Shaefer, public domain, 55.266
This work is on view.
Title

Mike the Bite

Artist

Date

1928

Medium

oil on canvas

Dimensions (H x W x D)

20 in x 16 in

Inscriptions & Markings

signature/maker's mark: upper left: George Luks

inscription: Title, date (1928), finger print and signature on back.

Collection Area

American Art

Category

Paintings

Object Type

painting

Culture

American

Credit Line

Gift of Mr. and Mrs. Lesley G. Shaefer

Accession Number

55.266

Copyright

public domain

Terms

Location
George Luk's paintings reflect his varied experience as a newspaper illustrator, war correspondent, and cartoonist. Known for his quick temper, boisterous personality, and heavy drinking, he chose as subjects colorful character types with whom he could identify—drunks, derelicts, street urchins and artists, performers, and the wretchedly poor. His style owes much not only to his contemporary Robert Henri, but to the 17th century Dutch master Frans Hals in its broad, confident handling of paint and bold use of color. Mike the Bite portrays a precocious boy of the streets. Using wide, fluid brushstrokes and layer upon layer of color, Luks built up the ruddy cheeks, squinting, mischievous eyes, tousled hair, and rumpled clothing of the impish lad.