Hu (Wine Vessel)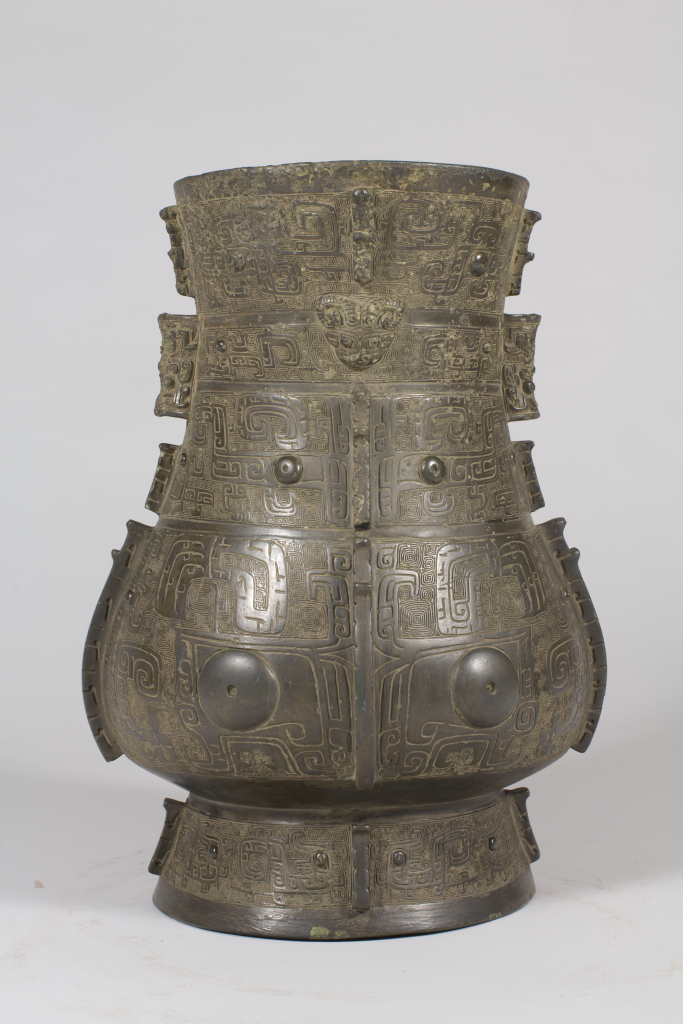 China, Henan province, Anyang, Hu (Wine Vessel), 13th century/12th century BCE, cast bronze, Museum Purchase: Helen Thurston Ayer Fund, Caroline Ladd Pratt Fund, and Museum auction funds, public domain, 54.30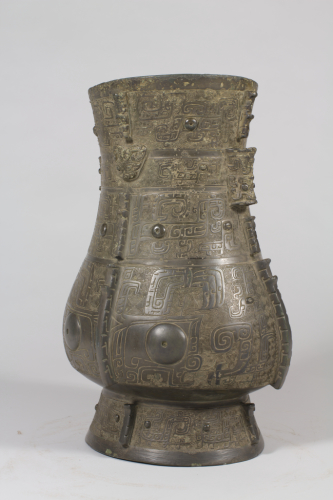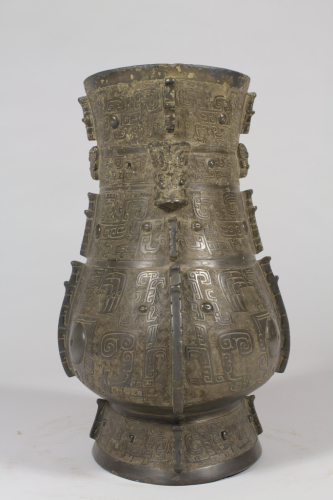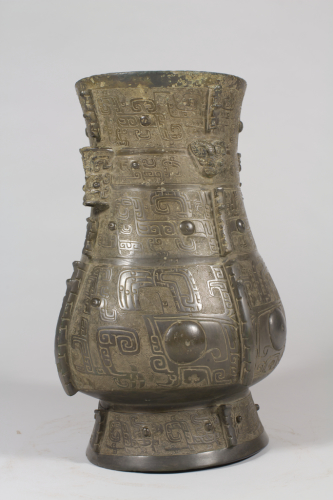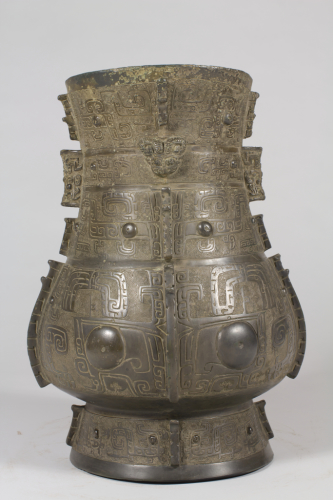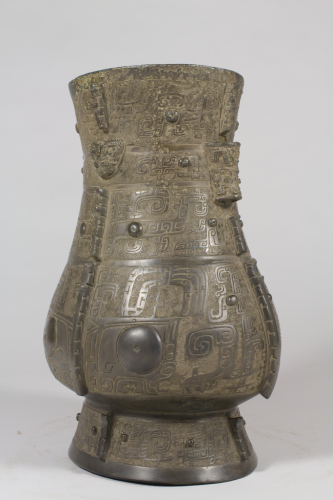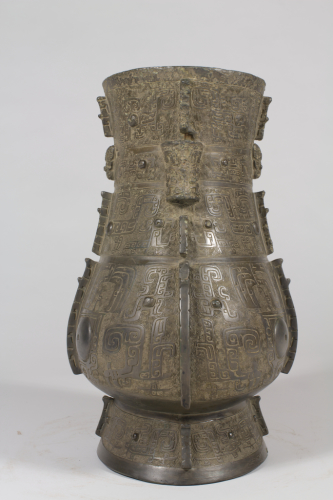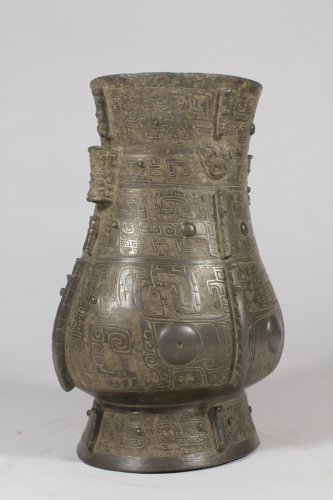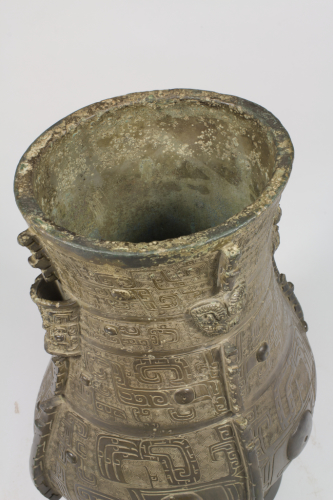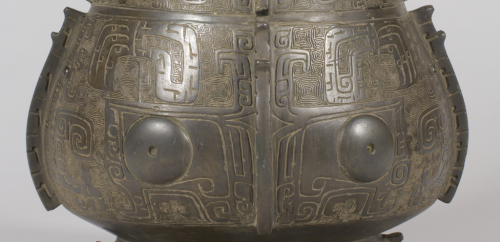 This work is on view.
Title

Hu (Wine Vessel)

Related Titles

display title: Hu (Wine vessel)

display title: Hu (wine storage vessel) with taotie, dragon, elephant, and bird designs

original language: 青銅饕餮紋壺(禮器)

transliterated; translated: Hu (wine storage vessel)

Artist

Date

13th century/12th century BCE

Period

China: Shang Dynasty (ca. 1600-1100 BCE)

Medium

cast bronze

Dimensions (H x W x D)

16 1/2 in x 12 1/4 in x 10 3/8 in

Inscriptions & Markings

inscription: Marked on the inside of the base with the ancient Chinese pictograph for Yo.

Collection Area

Asian Art

Category

Ceremonial and Ritual Objects

Metalwork

Object Type

ritual vessel

Culture

Chinese

Credit Line

Museum Purchase: Helen Thurston Ayer Fund, Caroline Ladd Pratt Fund, and Museum auction funds

Accession Number

54.30

Copyright

public domain

Terms

Place Made

Created in: Anyang

Location
This magnificent hu wine vessel illustrates the remarkable skill of the royal Shang dynasty bronze foundries. Shang ritual bronzes were made in ceramic piece molds, drawing on centuries of Chinese experience in kiln technology. The caster began by making a clay model of the vessel, whch was dried and then packed in another layer of clay. The outer layer was cut away in sections, while the inner core was shaved down evenly on all sides; the core was placed inside the pieced outer layer and molten bronze was poured into the gap. There has been much debate about whether the surface designs were carved into the model (and transferred to the mold as negative impressions when the mold was packed around the core) or carved directly into the exterior mold. Slight but significant differences in the designs on the four vertical quadrants of this vessel suggest that four different craftsman carved the designs into the mold, all working from the same or a similar template.

Shang ritual bronzes are decorated with zoomorphic motifs that are both majestic and witty. Here, the widest band of decoration consists of a large taotie (composite animal) mask at the belly of the vessel. Small dragons, looking backward, parade around the foot of the vessel, while the upper two registers seem to portray elephants (facing the center) and birds (facing the sides). The remaining band of decor, just above the large mask, can be read either as two mythological animals in profile or as a frontal mask. On second look, the play between frontal and profile views seems to be everywhere. These puzzling designs may suggest the role of the animals consumed in ritual sacrifice, as creatures undergoing a transformation from one state to another, from the mundane to the supernatural world.