Nao (Ritual Bell)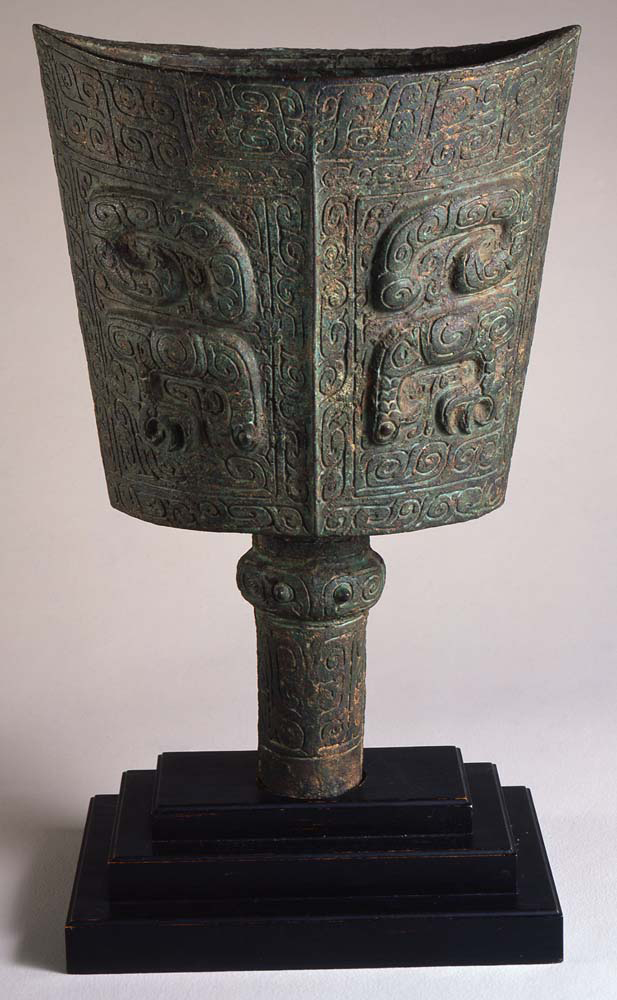 China, Hunan province; or China, Jiangxi province, Nao (Ritual Bell), 12th century/10th century BCE, bronze, Museum Purchase: Helen Thurston Ayer Fund, Caroline Ladd Pratt Fund, and Museum auction funds, public domain, 54.29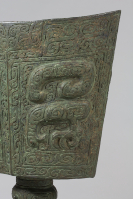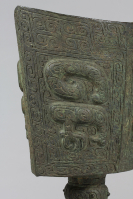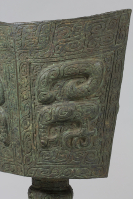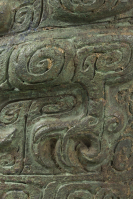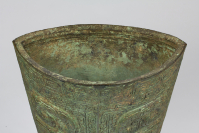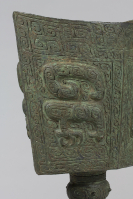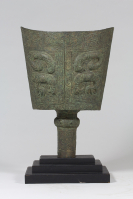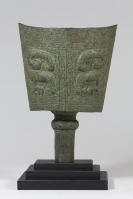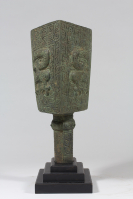 This work is on view.
Title

Nao (Ritual Bell)

Related Titles

original language: 青銅鐃

transliterated; translated: Nao (ritual bell)

Artist

Date

12th century/10th century BCE

Period

China: Shang Dynasty (ca. 1600-1100 BCE)

China: Zhou Dynasty (ca. 1100-256 BCE)

Medium

bronze

Dimensions (H x W x D)

19 3/4 in x 13 5/8 in x 8 1/4 in

Collection Area

Asian Art

Category

Ceremonial and Ritual Objects

Metalwork

Object Type

bell

Culture

Chinese

Credit Line

Museum Purchase: Helen Thurston Ayer Fund, Caroline Ladd Pratt Fund, and Museum auction funds

Accession Number

54.29

Copyright

public domain

Terms

Place Made

Created in: Hunan province

Created in: Henan Province

Location
The nao of Bronze Age China is a type of bell that would have been fixed in upright position and struck with a mallet. This particular example, with its vaguely animal-masklike relief design, departs significantly from the classical decor found on Shang dynasty ritual bronzes of northern China. (See the hu wine vessel in an adjacent case.) This nao is quite similar to others excavated in Hunan Province in southern China—a region that had formerly been under Shang control but was politically and culturally independent by the late 12th century BCE.