Girl with a Marmot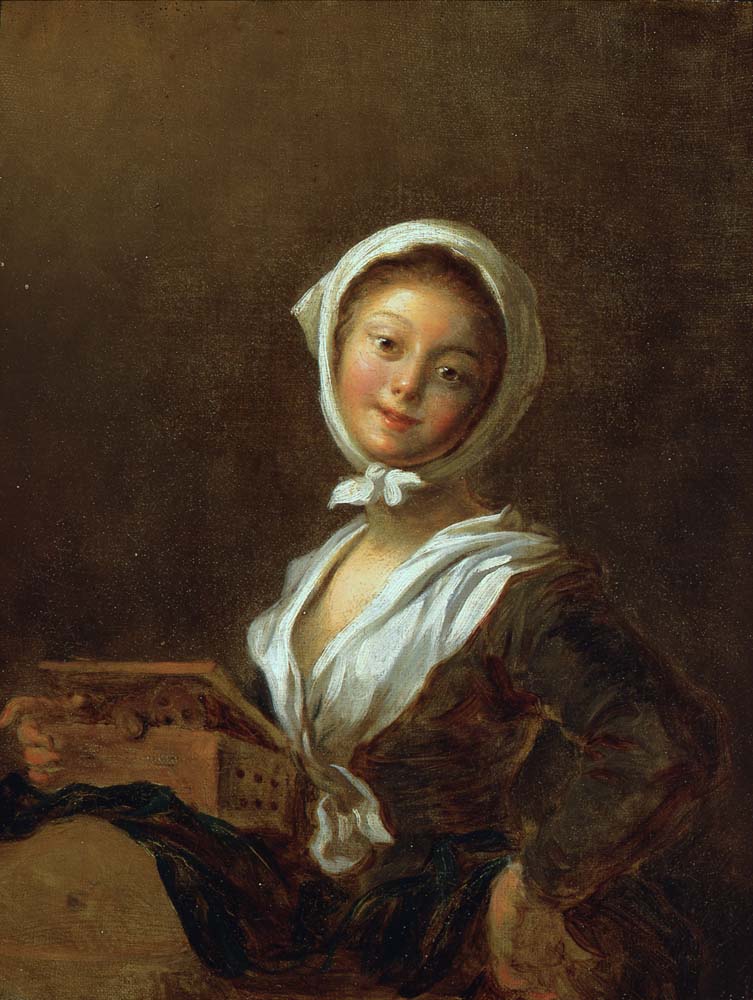 Jean-Honoré Fragonard, Girl with a Marmot, 1780, oil on canvas, Museum Purchase: Purchased from the Bowles Estate, with funds provided by the Ella M. Hirsch, Helen Thurston Ayer, Caroline Ladd Pratt, and Museum Auction Funds, public domain, 54.21
This work is on view.
Title

Girl with a Marmot

Artist

Date

1780

Medium

oil on canvas

Dimensions (H x W x D)

15 1/2 in x 11 7/8 in

Collection Area

European Art

Category

Paintings

Object Type

painting

Culture

French

French

Credit Line

Museum Purchase: Purchased from the Bowles Estate, with funds provided by the Ella M. Hirsch, Helen Thurston Ayer, Caroline Ladd Pratt, and Museum Auction Funds

Accession Number

54.21

Copyright

public domain

Terms

Location
Fragonard's early work embodied the delight of the Rococo style, and even as he moved on to Neoclassical subject matter at the end of the century, he retained the joie de vivre that marked the ancient régime at its height.

These paintings of a boy and girl evoke the amusements of a village fair. Their dress would have identified them to contemporary viewers as Savoyards, native of the region bordering Italy, and familiar figures throughout France as itinerant entertainers. The girl offers a peek at the exotic marmot she keeps in a box, while the boy shows us a coin, possibly a payment to view his magic lantern peep show. François Boucher (1730-1770) first popularized scenes of idyllic country life including images of magic lantern shows. Fragonard, who had worked in Boucher's studio, developed the theme into lively fantasy portraits, which were so well received that he painted several versions.