Funerary Portrait: Pazal, Son of Zabda, Son of Zabda Pazal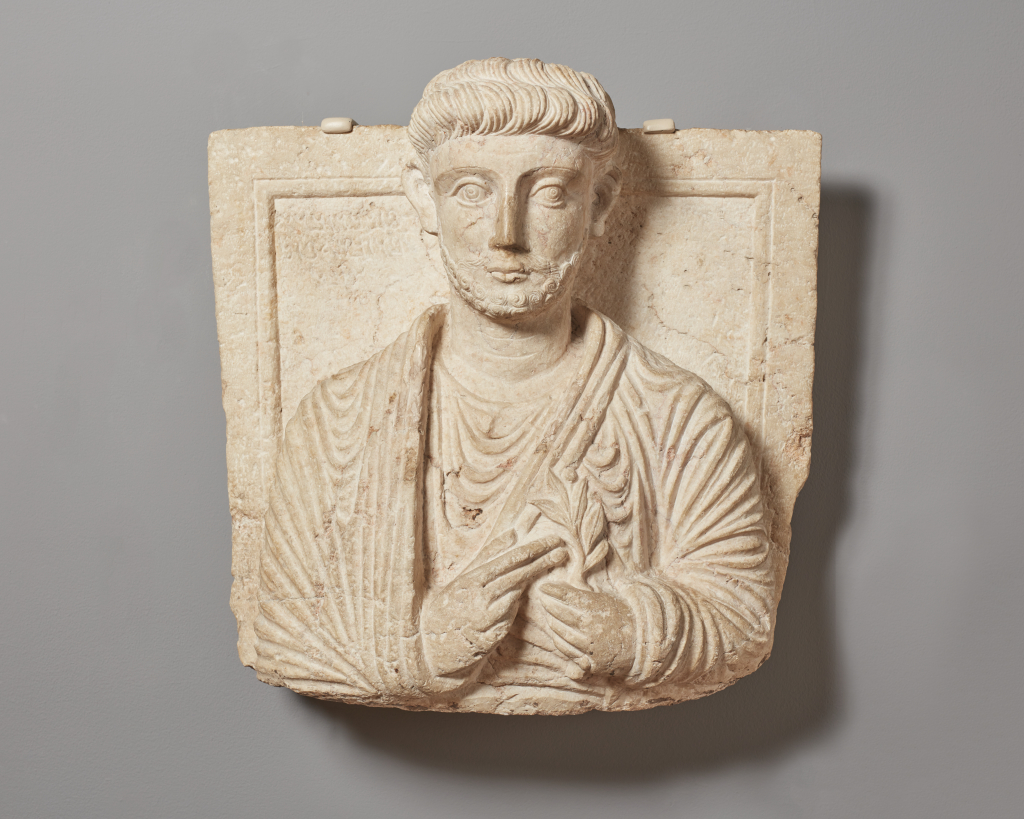 unknown Palmyrene artist, Funerary Portrait: Pazal, Son of Zabda, Son of Zabda Pazal, ca. 200 CE, limestone, Gift of Mr. Aziz E. Atiyeh, public domain, 54.1
This work is on view.
Title

Funerary Portrait: Pazal, Son of Zabda, Son of Zabda Pazal

Artist

Date

ca. 200 CE

Medium

limestone

Dimensions (H x W x D)

23 1/2 in x 22 in x 9 in

Inscriptions & Markings

inscription: Aramaic inscription

Collection Area

Ancient Art

Category

Ancient Greek and Roman

Sculpture

Object Type

relief

Culture

Imperial Roman

Credit Line

Gift of Mr. Aziz E. Atiyeh

Accession Number

54.1

Copyright

public domain

Terms

Place Made

Created in; excavated from: Palmyra

Location
The culturally diverse city of Palmyra, in Syria, was an important stop along the trade routes of the Roman Empire. The city underwent rapid growth and expansion for three centuries, until its abrupt destruction in 273 CE. Funerary sculpture is one of the most remarkable relics of the city. As with all Palmyrene funerary sculpture, this tomb relief is a portrait of the deceased. The details of Palmyrene funerary sculpture reveal the influence of other cultures—Greek dress and Roman facial features are the most prominent examples. The palm leaves in the hand of this figure are a Palmyrene symbol of immortality. The word Khaval on this portrait is the first word of the Aramaic sentence "Khaval al ha'davadeen v'lo mishtakheen" which translates to "Pity for those who are gone but not forgotten."