Apezzo Pass, Titian's House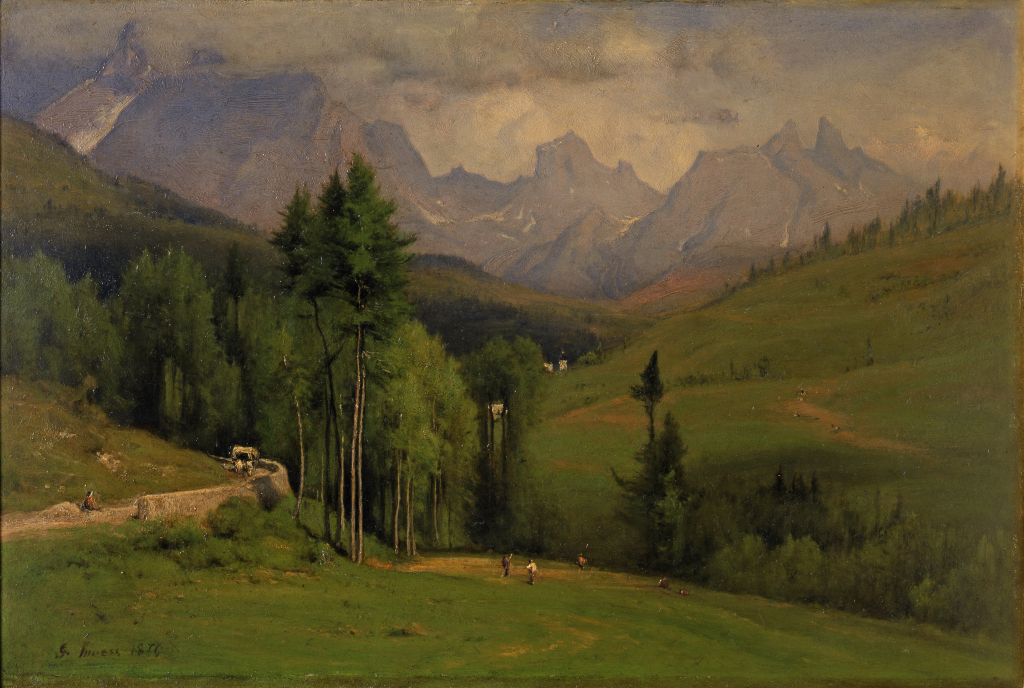 George Inness, Sr., Apezzo Pass, Titian's House, 1876, oil on artist's board, Gift of Mr. Henry Failing Cabell, public domain, 49.9
This work is on view.
Title

Apezzo Pass, Titian's House

Artist

Date

1876

Medium

oil on artist's board

Dimensions (H x W x D)

11 1/2 in x 17 3/8 in

Inscriptions & Markings

signature: G. Innes 1876, brushed, lower left

Collection Area

American Art

Category

Paintings

Object Type

painting

Culture

American

Credit Line

Gift of Mr. Henry Failing Cabell

Accession Number

49.9

Copyright

public domain

Terms

Location
Considered the most outstanding American landscape painter of the 19th century, Inness, like many American artists of his time, was greatly influenced by the landscapes of the French Barbizon School. His Romantic realist style dissolved hard outlines into an accord of atmosphere and color, with the ordered beauty of Claude.

Apezzo Pass, Titian's House dates from the period when his style changed to a more intimate manner of landscape. During this time he began to choose deliberately unpicturesque subjects, relying on broad masses of light and shade and subtle color harmonies for pictorial appeal.

Purchased directly from Inness by Henry Failing—along with Castel Gandolfo and Lake Trasimeno—Apezzo Pass, Titian's House depicts the locale in the Italian Alps north of Venice, where Titian was reputed to have been born in ca. 1485. Inness and his family lived in Florence and Rome during the first half of the 1870s, where he developed the sketches for Apezzo Pass, which was painted after his return to the United States.