Shakee.át Headdress Frontlet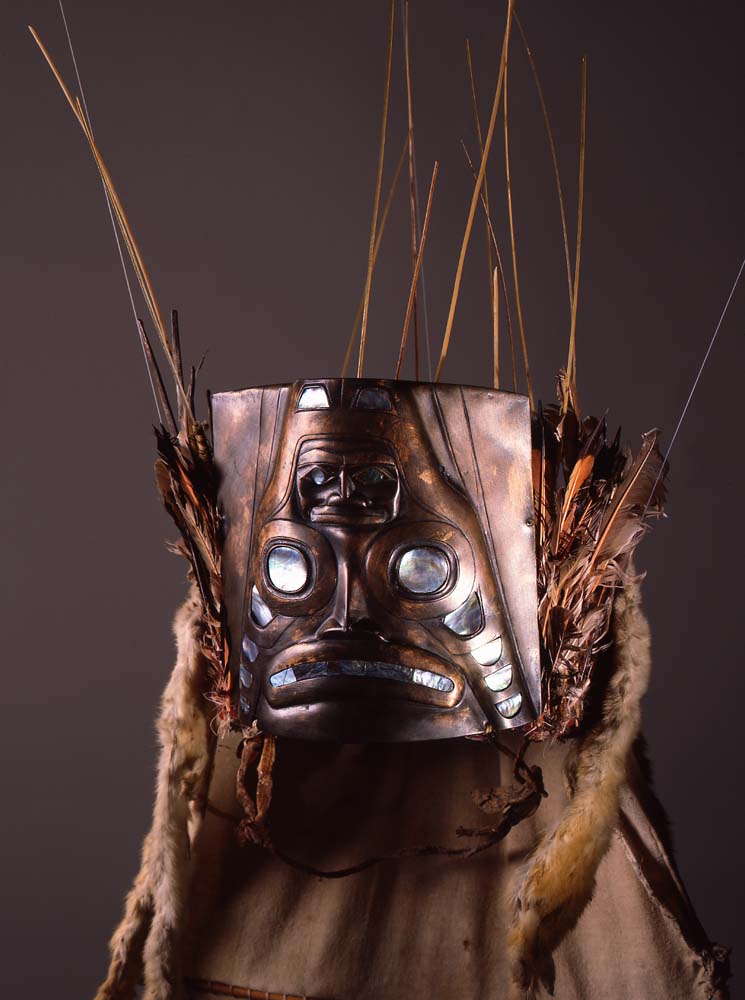 Tlingit artist, Shakee.át Headdress Frontlet, late 19th century, copper, whale bone, abalone shells, feathers, sea lion whiskers, ermine skins, and cloth, Museum Purchase: Indian Collection Subscription Fund, Rasmussen Collection of Northwest Coast Indian Art, no known copyright restrictions, 48.3.440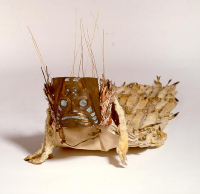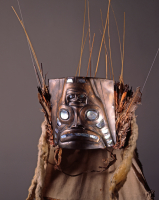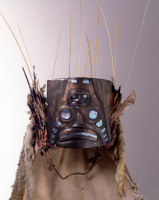 This work is not currently on view.
Title

Shakee.át Headdress Frontlet

Artist

Date

late 19th century

Medium

copper, whale bone, abalone shells, feathers, sea lion whiskers, ermine skins, and cloth

Dimensions (H x W x D)

6 5/8 in x 6 in x 6 5/8 in

Collection Area

Native American Art

Category

Northwest Coast

Ceremonial and Ritual Objects

Object Type

headwear

Cultural Group

Tlingit

Credit Line

Museum Purchase: Indian Collection Subscription Fund, Rasmussen Collection of Northwest Coast Indian Art

Accession Number

48.3.440

Copyright

no known copyright restrictions

Terms

Place Made

Created in: Ketchikan
Distinct ornaments in this style are often called chief's headdresses because only persons of high status customarily wear them. In particular, the heads of noble houses giving potlatches are frequently seen in such garb during welcoming dances and speeches. Before use in a dance, the hollow center of the headdress is filled with bits of eagle down, which scatter about as the wearer moves, symbolizing goodwill toward his guests.